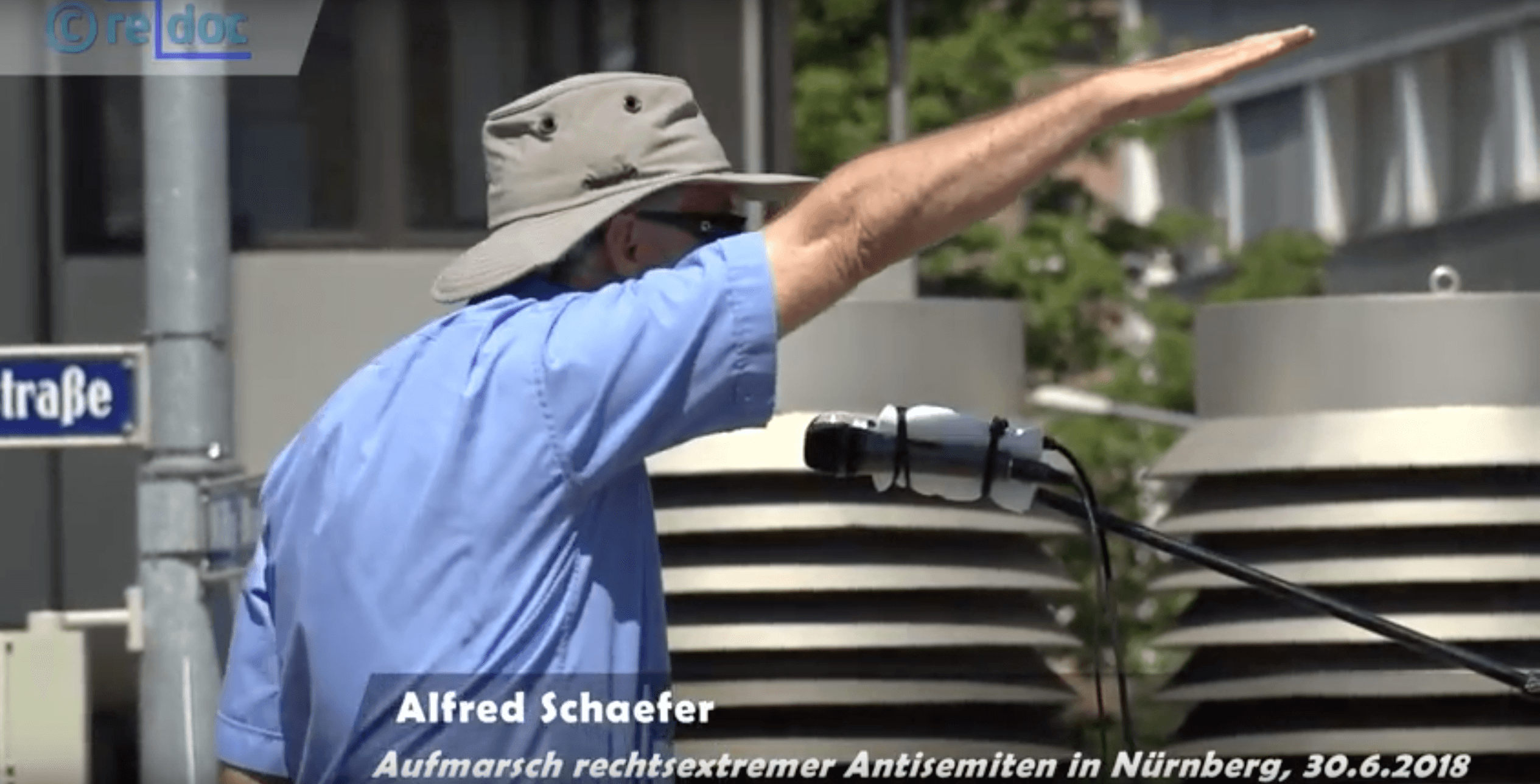 July 4, 2018
By Aidan Fishman
Director of the League for Human Rights
B'nai Brith Canada
The trial of two German-Canadian siblings for inciting hatred against Jews got under way in Munich on Monday, a week after one of the accused gave a Nazi salute during a speech at a public rally.
Monika and Alfred Schaefer are facing charges stemming from a video they produced in July of 2016, in which Monika described the Holocaust as "the most persistent lie in all of history" and claimed that victims of Nazi death camps "were kept as healthy and as well-fed as possible."
Monika has been imprisoned in Germany since January of this year.
On June 30, 2018, Alfred addressed a neo-Nazi rally in Nuremberg in advance of the trial, in which he stated (page doesn't exist), "It's time to exterminate the kikes!" He then concluded the speech with a Nazi salute (page doesn't exist), drawing applause from the far-right crowd.
"We are fully confident that Alfred and Monika Schaefer will face justice for their relentless incitement against Jews in Germany and Canada," said Michael Mostyn, Chief Executive Officer of B'nai Brith Canada. "We applaud the perseverance of German authorities in pursuing this case."
Monika Schaefer was a founding member of the Green Party of Canada, and served as the party's flagbearer in the Alberta riding of Yellowhead in the 2006, 2008 and 2011 federal elections. After leaving the Green Party amid widespread condemnation of her Holocaust denial activities, she befriended University of Lethbridge professor Anthony Hall, who remains suspended from the classroom due to his promotion of antisemitic conspiracy theories.
Hall himself starred in a Holocaust denial video (page doesn't exist) alongside Monika Schaefer, produced by her brother Alfred.