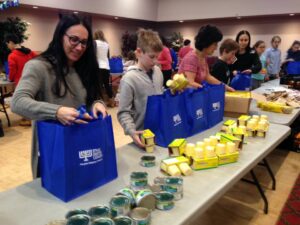 Dear Friends,
As you all know, each year before Hanukkah B'nai Brith Canada distributes food packages to the needy. It's certainly a fulfilling experience, not just for the recipients of these packages but for the staff members and countless volunteers who come out to support the cause.
This year, I was able to see firsthand how B'nai Brith programs and services strengthen the quality of life for the most vulnerable members of our community, and I'd like to take this opportunity to say how proud I am to be leading our organization at this time.
In Toronto, even a horrendous snowstorm wasn't enough to stop several families from arriving at B'nai Brith Canada headquarters last Thursday night – armed with snowsuits, gloves, scarves, and a will to help others – to assist in organizing these Hanukkah food bags. Braving the cold weather and the unfavourable driving conditions in a bid to help the less fortunate is truly, in my mind, the ultimate Canadian mitzvah.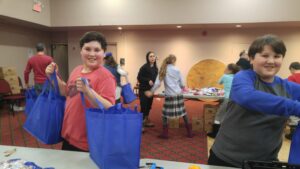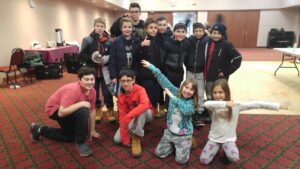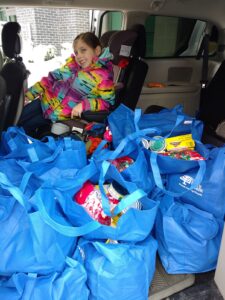 On Sunday morning at 8:30 a.m., more volunteers (including Member of Parliament Michael Levitt) showed up to help distribute these Hanukkah bags, as well as my wife Janet, my son Kyle, and I. Seeing these members of our community selflessly pack their cars in order to bring food, Hanukkah candles and a bit of holiday cheer to those who need it most is a testament to the values we hold dear, not just as Jews – but as Canadians.
Along with other individuals, Janet, Kyle and I headed for B'nai Brith's affordable housing residence at 4300 Bathurst Street where some 160 residents – who rely on B'nai Brith's support in most aspects of their daily lives – were waiting to receive Hanukkah food bags. Watching the smiles on their faces as we distributed these bags was perhaps the most rewarding experience of all. It was obvious that what we were doing was greatly appreciated, and I encourage all of you to volunteer your time next year.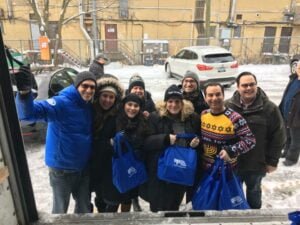 In Winnipeg, our Hanukkah Food Drive was equally successful, as volunteers gleefully arrived to help organize packages and distribute them to the less fortunate, as well as to organizations that partnered with us on this important initiative like Jewish Family & Child Services. Other groups that partnered with us this year include Chai Lifeline Canada, United Chesed of Toronto, Bikur Cholim Toronto, and Circle of Care.
B'nai Brith's Hanukkah Food Drive is just one of many valuable programs and services that we offer to the members of our community. Below, you'll find a video that illustrates the profound effect these programs have, particularly on seniors and our community's most vulnerable, and why you should consider 
making a donation
to B'nai Brith Canada today.
Facebook video here.
Thank you for your continued support of B'nai Brith Canada. Have a happy and sweet Hanukkah!!! 
Sincerely,
Jay Harris
Chair of the Board
B'nai Brith Canada