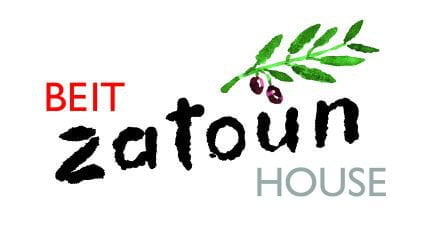 By Aidan Fishman
Interim National Director of the League for Human Rights
B'nai Brith Canada
Nov. 27, 2017

TORONTO – A Toronto group that played host to a neo-Nazi speaker in April of 2016 is leading the charge against an effort by City Councillor James Pasternak to prohibit "hate-sponsored rallies" on public property.
Beit Zatoun, which calls itself "a gallery and performance space for the justice and human rights community in Toronto," is urging its followers to email Pasternak and other city officials in opposition to the measure, even providing a template for doing so. The template specifically condemns Pasternak for putting the al-Quds Day rally – an annual anti-Israel hatefest – in the same category as white supremacist and neo-Nazi rallies.
But ironically, Beit Zatoun itself proudly served as host for a neo-Nazi speaker in April of 2016. In a recording acquired by B'nai Brith, Ken O'Keefe can be seen and heard telling an audience at Beit Zatoun that, "We live in a world which is run by a tiny clique of bankers, who happen to mostly identify as Jewish." O'Keefe goes on to say that he does not believe "the official version" of the Holocaust, that former U.S. President John F. Kennedy and Nazi leader Adolf Hitler were both killed because they "bypassed the Jewish bankers," and that Jews have "bought anyone and anything that can be bought."
"Councillor Pasternak's effort to restrict hateful rallies in our public spaces deserves the full support of Torontonians," said Michael Mostyn, Chief Executive Officer of B'nai Brith Canada. "Hatemongers have the right to say what they want in their private spaces, but they have no right to threaten or intimidate Toronto's diverse population in the public square.
"It is unsurprising that groups which play host to neo-Nazis are rallying their supporters to oppose this much-needed anti-hate initiative."
One day after speaking at Beit Zatoun in 2016, O'Keefe replicated his antisemitic rants at the University of Toronto. After this incident was exposed by B'nai Brith, the university announced that he would be banned from speaking on campus in the future.
Toronto City Council's Executive Committee is set to discuss the matter on Tuesday, Nov. 28.
Please THANK Councillor Pasternak and Mayor John Tory for taking steps to crack down on hate in Toronto:
Councillor James Pasternak: [email protected]
Mayor John Tory: [email protected]