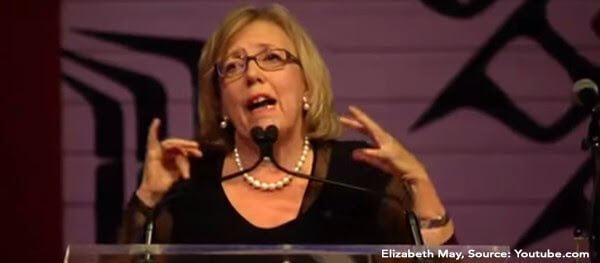 The Green Party of Canada is relying heavily on the discredited "Independent Jewish Voices" organization to formulate its new foreign policy, which reveals the party's shocking lack of rational thought, B'nai Brith says.
Only two foreign policy resolutions are to be debated at its annual convention in Ottawa in August, and both single out Israel. Both resolutions draw on the support of IJV, the fringe group exposed by previous B'nai Brith investigations for promoting Holocaust denial, endorsing 9/11 conspiracy theorist and supporting the antisemitic Iranian regime.
"The Green Party's entire foreign policy platform has been dictated by an organization that promotes Holocaust denial and Khomeinist rhetoric," said Michael Mostyn, Chief Executive Officer of B'nai Brith Canada. "Of the two resolutions to be debated at the party's upcoming convention in Ottawa, one endorses the antisemitic boycott of Israel and the other calls for revoking the charitable status of a Canadian-Israeli environmental organization (Jewish National Fund).
"It is both unfathomable and appalling that (leader) Elizabeth May and her Green Party pay any attention whatsoever to Independent Jewish Voices. The fact that this party actually is influenced by these imposters, who pretend to speak on behalf of Jewish Canadians, is absolutely ridiculous."For a party that wants to lead this country, this shows an astounding lack of judgement. Why is the boycott movement against Israel even under discussion for Elizabeth May? It already has been condemned by her colleagues in the House of Commons as antisemitic. In addition, why is Elizabeth May attacking an environmental organization such as JNF when she herself leads a party that was founded on environmentalist ideals? This is hypocritical and an attack against the Jewish people."