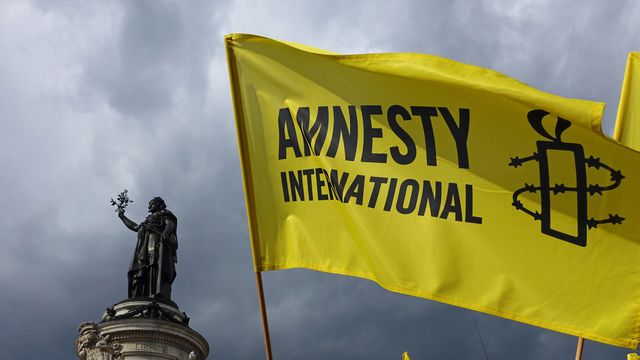 Cliquez ici pour la version française
Feb. 11, 2022
OTTAWA – Canada has joined a growing list of countries in reaffirming close ties with Israel and rejecting Amnesty International's recent report.
"We are aware of the recent Amnesty Report. Canada rejects the view that Israel's actions constitute apartheid," said a spokesperson for Global Affairs Canada. "Canada is a steadfast ally of Israel and friend of the Palestinian people. We are firmly committed to a two-state solution to the Israeli-Palestinian conflict. We continue to support the goal of a comprehensive, just and lasting peace in the Middle East, including the creation of a Palestinian state living side by side in peace and security with Israel."
B'nai Brith, in conjunction with the Centre of Israel and Jewish Affairs and Friends of Simon Wiesenthal Center, recently condemned the Amnesty report as highly misleading and biased, yet until now, there was no statement from Canada on the matter. B'nai Brith commends the Canadian Government for its statement.
"Canada has done the right thing by rejecting Amnesty's absurd report, joining the United States, United Kingdom, Germany and other democratic allies in doing so," said Michael Mostyn, Chief Executive Officer of B'nai Brith Canada. "B'nai Brith Canada, united with the entire Canadian Jewish community, will continue the fight against these antisemitic efforts to render millions of Israeli Jews stateless and deny them their right to self-determination."
"Canada has made clear how biased and baseless the Amnesty International report attacking Israel is," said Marvin Rotrand, National Director of the League for Human Rights. "This report is a call for the destruction of Israel. The report needs to be consigned to the dustbin of history. It does nothing more than give voice to the position of banned terrorist organizations."