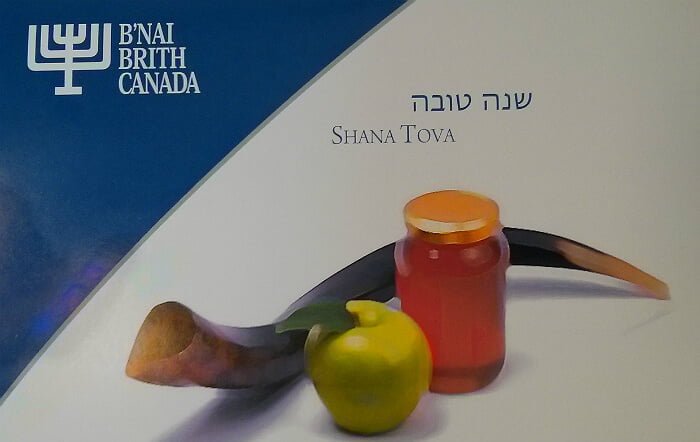 Dear Friends,
This Rosh Hashanah, you'll have the opportunity to wish your friends and loved ones a sweet and prosperous new year with these B'nai Brith Canada tribute cards, the perfect way to say Happy New Year!
Your support will allow B'nai Brith to continue its ongoing efforts in fighting against racism and antisemitism, protecting the human rights of all Canadians, defending the Jewish State of Israel, and supporting our community's most vulnerable – especially during the holiday season!
Buy packs of 10 cards for $25 a pack! To order, click here (page doesn't exist).
Order today and your cards will be mailed directly to you. Please note: orders made after Sept. 14, 2017 may not arrive before Rosh Hashanah.