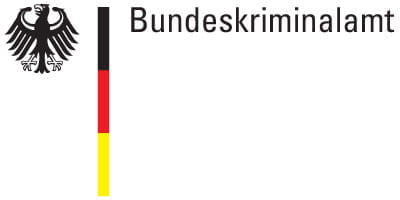 Jordan Zaitchik
B'nai Brith Canada
The German Federal Criminal Police launched a raid in Germany this week targeting social media users who have posted antisemitic and other racial hatred. The police entered the homes of more than 60 media users across the country.  No arrests were made, according to Times of Israel.
Most of the offenders belonged to neo-Nazi Facebook groups, which frequently post antisemitic, xenophobic, and racist content. The content of these social media groups also consist of Holocaust denial, Nazi symbolism, and attack calls on politicians and visible minorities.
Interior Minister Thomas de Maiziere said "Violence, including verbal violence, in any form and in any context" is unacceptable. He stressed that "criminal law applies on the internet" and that Germans must adhere to "moral principles offline and online."
This was the first raid that specifically targeted  online hate criminals. The federal police seized the computers, smartphones and other equipment used by the offenders for further investigation by the federal crime bureau. German criminal law states that those who incite hatred, call to violence, assault the human dignity, or defames a racial/national/religious/ethnic group "shall be liable to imprisonment from three months to five years."
Police chief Holger Muench said police were taking a "clear stance against hate and incitement on the internet." Racial and antisemitic rhetoric has increased in past years in response to the refugee crisis in Europe.
According to a study conducted by the Kantor Center for the Study of Contemporary European Jewry, there has been an unprecedented wave of antisemitism in Europe in 2014. Antisemitism's surprising reappearance was significantly prompted by the 2014 war in Gaza. The conflict provided antisemites the time to voice their hatred and resentment for Jews masked as anti-Israel sentiment. Currently, antisemitic rhetoric disguised as anti-Israel sentiment is a key issue in European and international Jewry.
LEARN MORE ABOUT ANTISEMITISM IN EUROPE: General Analysis 2015
READ MORE: Billion Dollar Lawsuit Filed Against Facebook for Assisting Terror Groups
READ MORE: Zuckerberg Accused of Letting Facebook Incite Israel Hatred