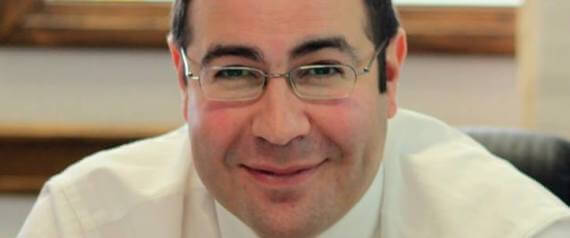 By Reut Cohen
B'nai Brith Canada
Paul Estrin, the former president of the Green Party of Canada, expressed severe concerns over the party's endorsement of the boycott movement against Israel at its convention this past weekend.
"The BDS movement has duped yet another organization into supporting hate and acts of segregation," said Estrin in an interview with B'nai Brith Canada. "The Green Party of Canada has broken with its history of engaged neutrality, and has thrown its hat into the ring with haters and terrorists. It's a sad moment for Canada."
Estrin, who is Jewish, stepped down from his position as president in 2014, in response to the controversy that erupted over his expression of support for Israel in its conflict with Gaza during the summer of 2014.
Estrin also expressed concerns over what he perceived as the lack of knowledge displayed by Green members in voting for this motion. He stated that many members "didn't do their homework" and did not have adequate understanding of what endorsing the boycott movement entails.
Estrin says that the decision to endorse the boycott movement is not the result one missing piece of information, but rather members "making decisions about situations that they frankly don't know anything about."
Estrin believes that radical elements of the Green Party, such as members of Independent Jewish Voices, actively lobbied other members, who "voted [in support of the boycott] because their heartstrings are being pulled in a certain direction." According to Estrin, these radical elements have undue influence in the Green Party due to its small size. "In such a small party it doesn't take a lot to be able to wield influence," Estrin said. "You invite other factors that wouldn't be accepted in mainstream parties."
Estrin believes that a similar boycott of any other nationality would have caused widespread political backlash. "Another political party in Canada that would actively support segregation [of] another nationality… they'd be ridiculed, hopefully reprimanded… perhaps even dissolved as a party in standing." He added that nothing short of a renunciation of the boycott can help the Green Party repair its ties to Canada's Jewish and pro-Israel communities.