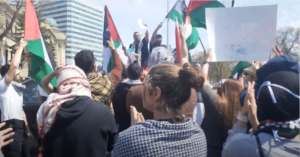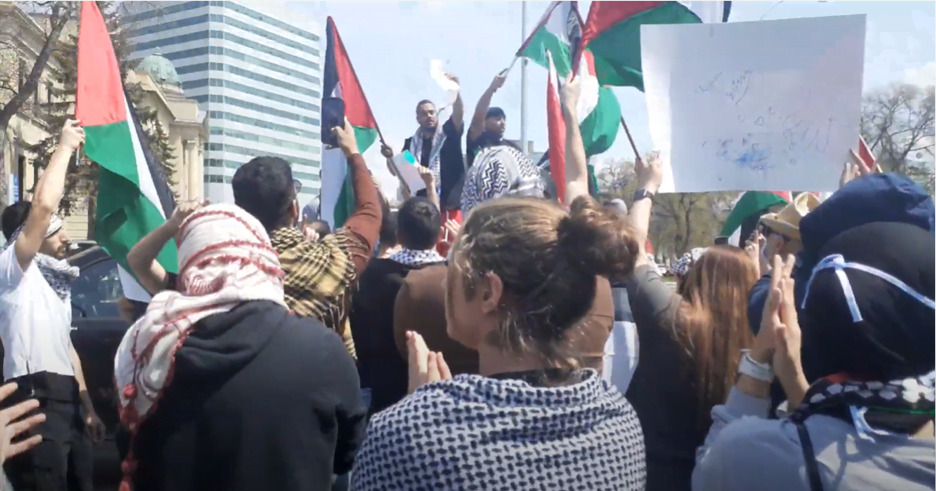 B'nai Brith Canada is seeking hate-crimes charges and a political response to a video showing protesters in Winnipeg playing an antisemitic song composed by a band linked to the Hamas terrorist group.
On May 15, hundreds of people joined an anti-Israel protest outside the Manitoba Legislative Building in central Winnipeg. In one video, the crowd is seen dancing and cheering to an Arabic song being played through a speaker set. The song contains antisemitic lyrics such as "Get lost, you son of a Jew!" It also asserts that Jews have "no rights here," and that they will "get nothing on this land but gunpowder."
In another video, protesters are seen chanting in favour of the Hamas terrorist group, which recently encouraged its followers to "cut off the heads of the Jews with knives."
B'nai Brith has reported these matters to the Winnipeg Police Service.
"It is unacceptable that anti-Jewish taunts and support for a banned terrorist group be expressed outside the Manitoba Legislature," said Michael Mostyn, Chief Executive Officer of B'nai Brith Canada. "The organizers of this protest must face consequences for the hateful atmosphere that they created."