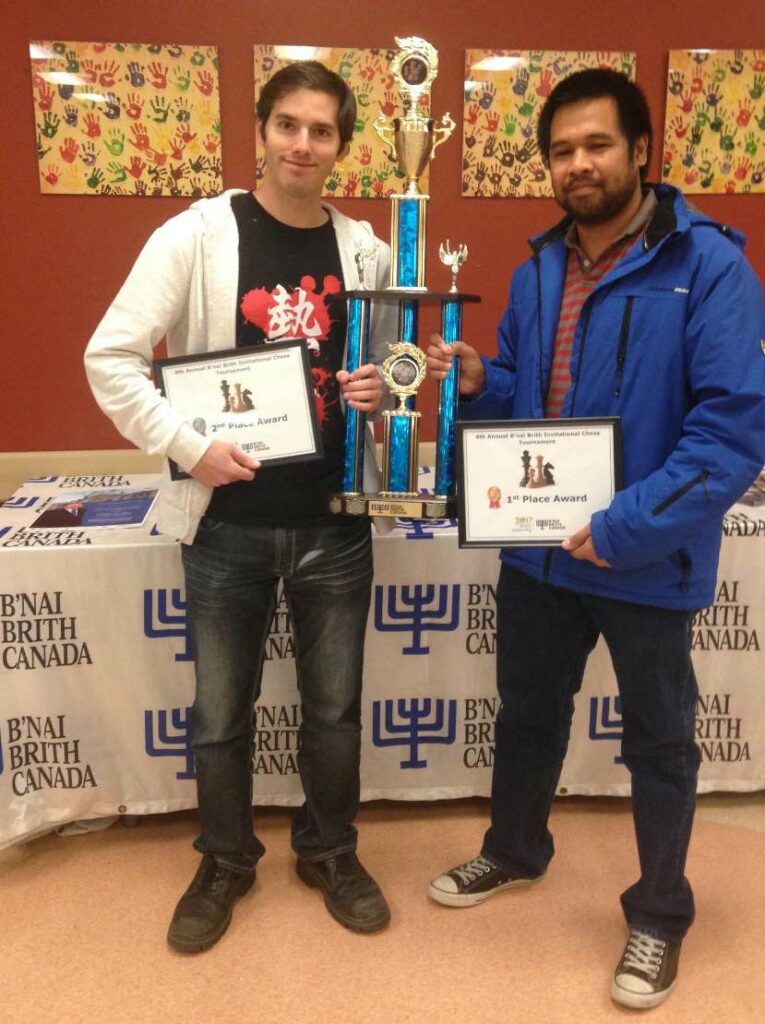 By Irwin Lipnowski
Chair of B'nai Brith Chess Tournament
Nov. 3, 2017
WINNIPEG – The 4th Annual B'nai Brith Invitational Chess Tournament took place Sunday at the Asper Jewish Community Campus, with 20 of the strongest players in Manitoba participating in a very competitive five-round event.
Thanks to the accelerated time limit, each game was completed in under one hour.
B'nai Brith's sponsorship of the event, under the leadership of past president of the Executive Board Earl Barish, has now become an annual tradition that chess players look forward to here in Winnipeg. The unblemished record of incident-free tournaments involving participants of diverse ethnicities and cultures demonstrates that the ideals of good sportsmanship and camaraderie can indeed be realized.
The age diversity of the competitors was diminished this year by the absence of a perennial participant, Aron Kapstan, just under the age of 90, who is recovering from a recent fall. If Aron reads this, our message to him is "We wish you a complete and timely recovery!"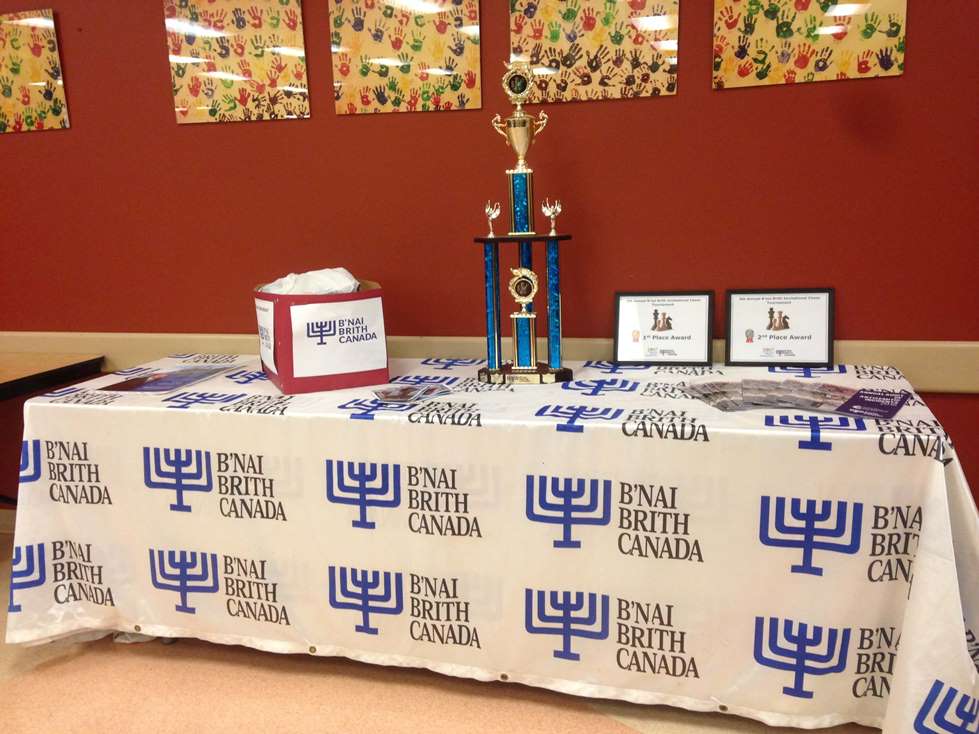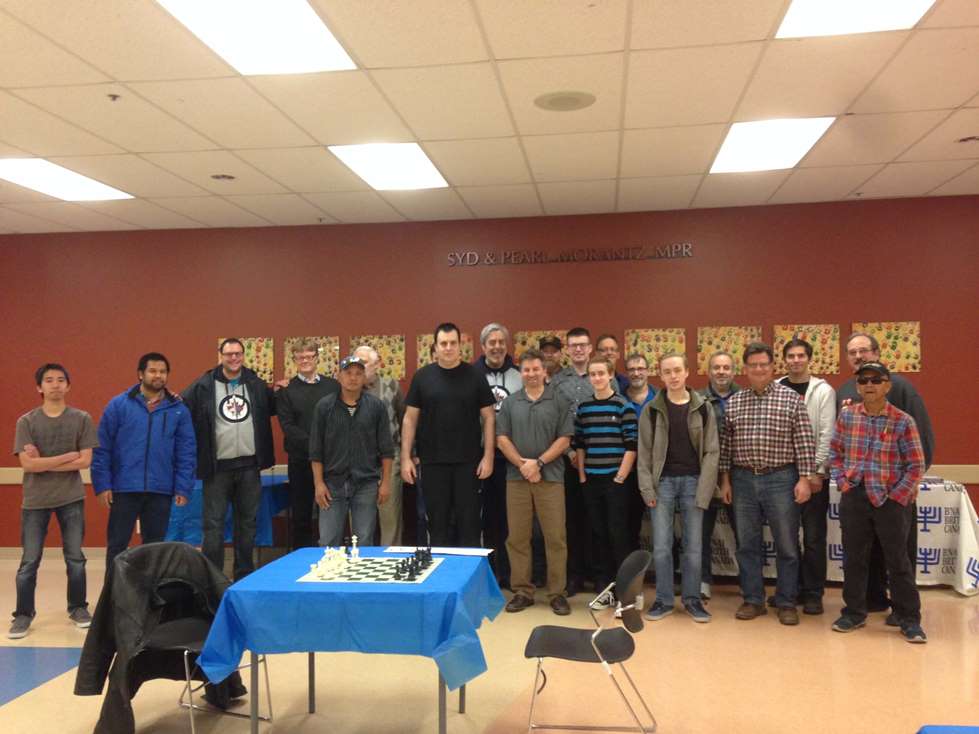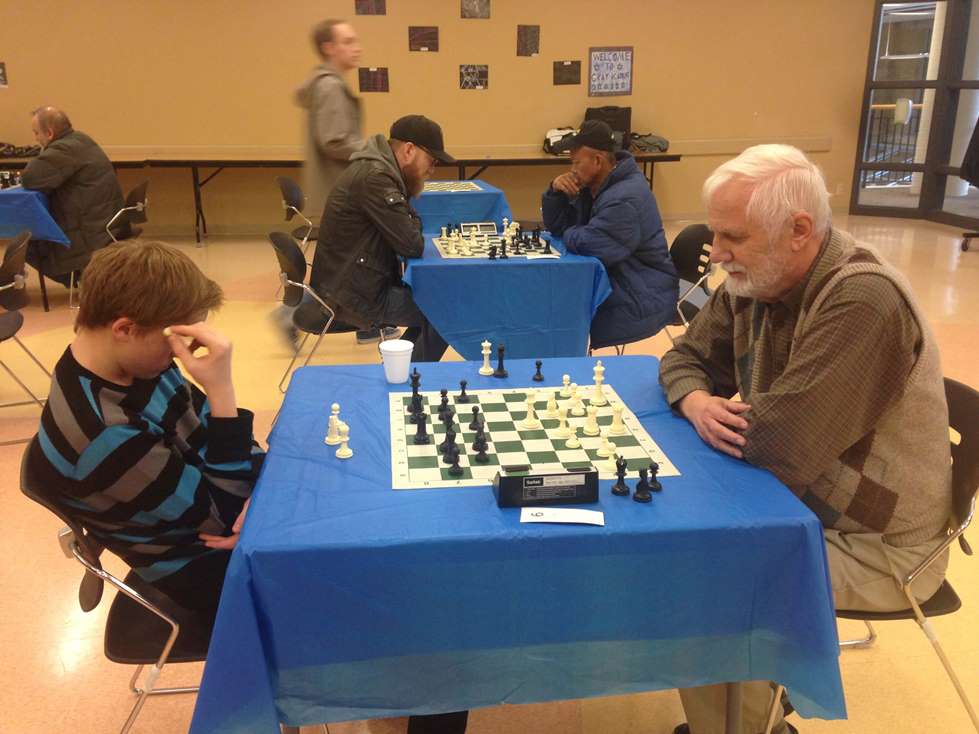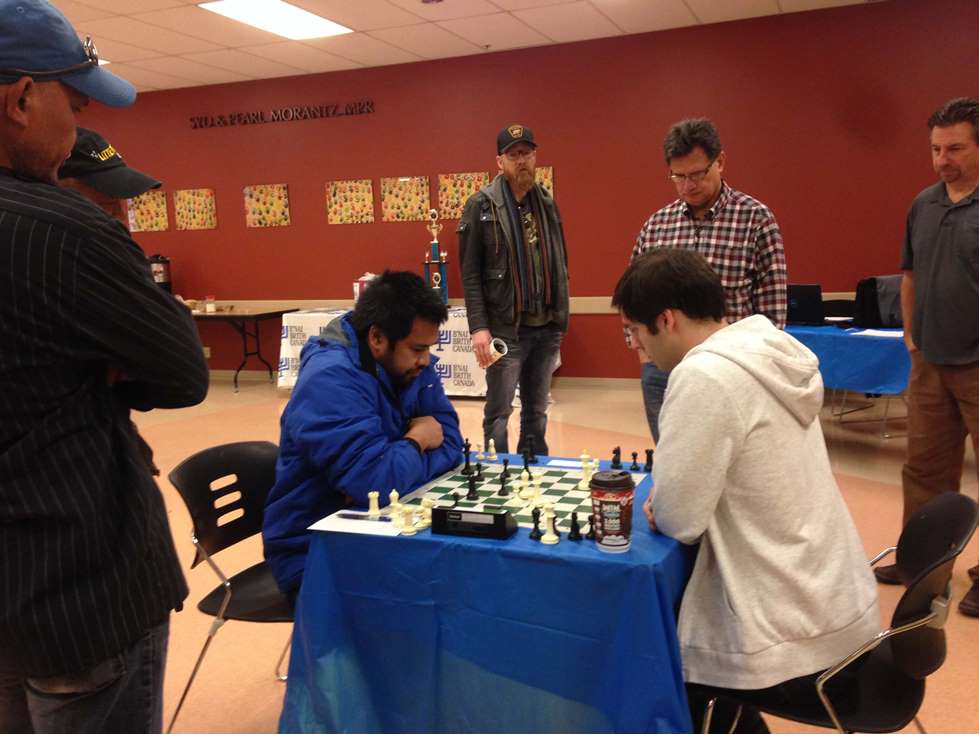 In second place was Jonathan Zaczek, who I faced in the final round. Jonathan had three points while I had three and a half. Had I won, I would have tied for first.  Alas, in a very sharp battle, youth conquered experience and Jonathan emerged victorious.
At a ceremony following the competition, B'nai Brith Winnipeg Regional Director Ran Ukashi presented the winners with their awards on behalf of B'nai Brith.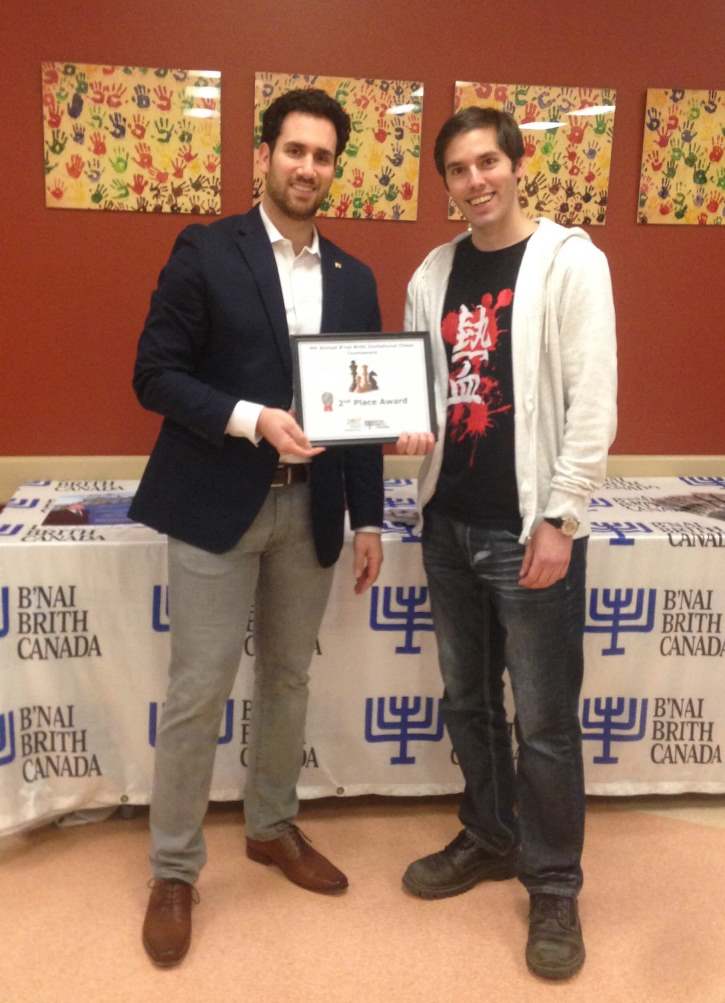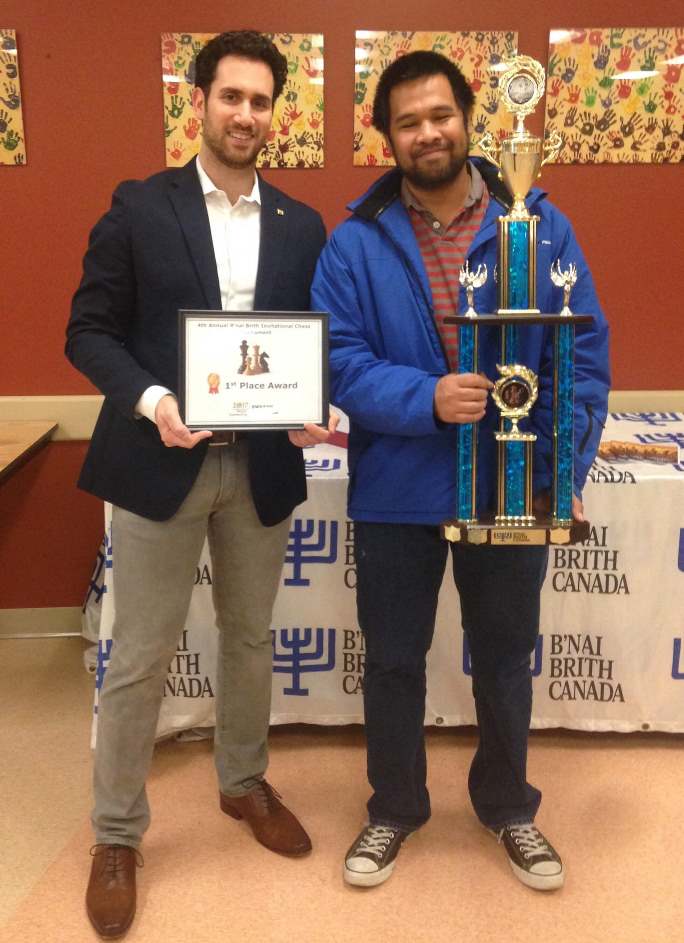 B'nai Brith Winnipeg Program Coordinator Adriana Glikman worked tirelessly to make this event a success. The very capable tournament director was Tony Boron, whose organizational skills have made the past four annual events run flawlessly. My co-chair, Gustavo Melamedoff, had the vision to propose this annual event and each year he has worked in the background to ensure its success.