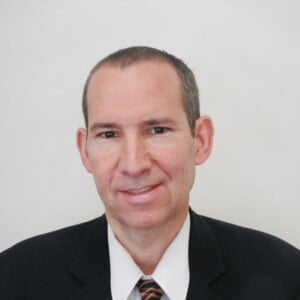 Last week, Le Journal de Montréal Newspaper published a two-page spread spelling out the rather lengthy list of election promises Prime Minister Justin Trudeau has either reneged on or not carried through. One that has been generating a lot of headlines recently has been the meddling that's taken place in federal by-election nominations in Toronto and Montreal.
A vacancy in the safe federal riding of St. Laurent Cartierville was created when Stéphane Dion was removed as Minister of Foreign Affairs, who immediately stepped down as a Member of Parliament and eventually settled on a nice patronage appointment as Canada's Ambassador to Germany and the European Union.
It seems that one of the incentives for this move was to open up a spot for former Quebec Minister of Immigration Yolande James. Clearly, Trudeau wanted such a star candidate on his team. However, the entry of popular St. Laurent Borough Mayor Alan DeSousa into the nomination race threw a wrench in the Liberals' strategy. DeSousa clearly had the support and would have won. So what did the Liberals do? Its Green Light Committee rejected his candidacy, for no specific reason. Well, we know the reason: they wanted James.
Consequently, Trudeau and the Liberals ended up with egg all over their faces. Despite an election pledge to ensure open nominations, the Liberals have done nothing of the sort. DeSousa's rejection spurred tremendous anger in the riding and severe media criticism against Trudeau. James, thinking her nomination would be automatic, did not go out and sell a lot of membership cards and a 26-year-old high school teacher named Emmanuella Lambropoulos went on to score a major upset. A total of 1,353 party members voted, with Lambropoulos capturing just more than 600 votes to defeat James and the other candidate, Marwah Rizqy.
There was some talk as the DeSousa controversy heated up that the Tories might nominate a star candidate from the Jewish community, including Robert Libman, Pascale Déry and Beryl Wajsman, editor of The Suburban. Libman ran a close second for the Tories against Anthony Housefather of the Liberals in the last federal election. Déry, a French-speaking Jew and former broadcaster, battled Libman for his nomination in Mount Royal and ended up running in Drummondville. In the end, cultural events organizer Jimmy Yu became the Conservative candidate. In my opinion, had DeSousa switched sides, he could have given the Tories their first seat on the island of Montreal.
Housefather defeated Libman by about  6,000 votes, but the majority of Jewish voters seemed to side with the Tories. This was mainly due to then Prime Minister Stephen Harper's steadfast support of Israel. Trudeau has done (mostly) all of the right things since being elected, even attending high holiday services at Montreal's largest synagogue, the Shaar Hashomayim. Ditto for Housefather, who has been a fabulous and pro-active MP.The Jewish community was witness to the Trudeau team's interference when Housefather eventually succeeded in filling the shoes of long-time Liberal MP for Mount Royal Irwin Cotler. He declared his interest for the nomination months before any meeting was scheduled and signed up hundreds of new members. The Liberals, though, wanted backroom organizer and public relations consultant Jonathan Goldbloom (who, like James, did not reside in the riding). At least in this case, Housefather's candidacy was not rejected and he won handily.
The next federal election is two and a half years away, certainly time for the Trudeau administration to fix its mistakes. But the unpleasant circumstances of the St. Laurent-Cartierville nomination will not be forgotten anytime soon.
Mike Cohen is B'nai Brith Canada's Quebec news bureau chief, a veteran writer and municipal politician. He can be reached at [email protected]. Follow him on Twitter @mikecohencsl.