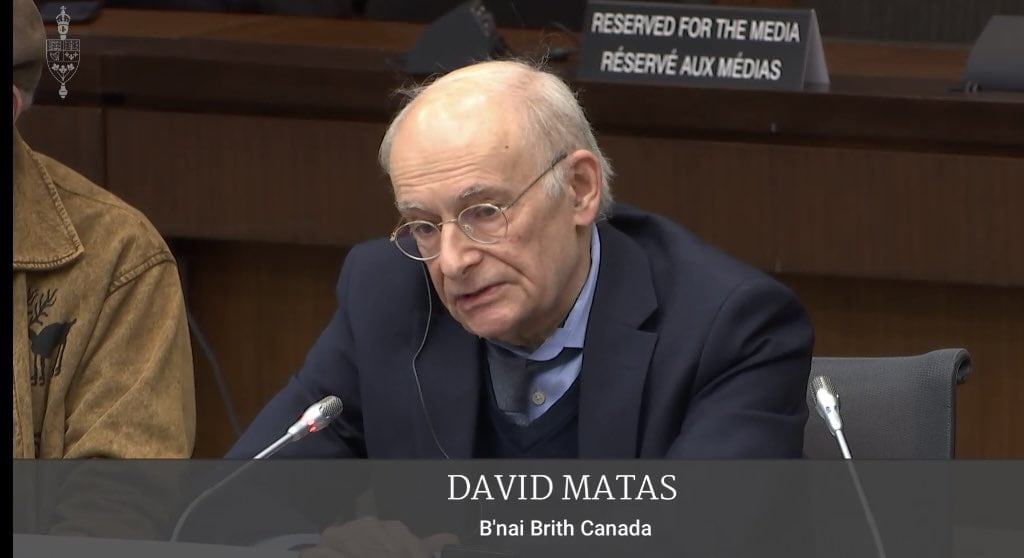 April 18, 2023
OTTAWA – As the world remembers the six-million Jews who perished in the Holocaust on Yom HaShoah, B'nai Brith representatives urged the release of historical documents about Nazi war criminals in Canada and the creation of a public archive of Holocaust records before a parliamentary committee today.
David Matas, B'nai Brith Canada's Senior Legal Counsel and two members of B'nai Brith's Matas Law Society, Michael Wenig and David Rosenfeld, collaborated extensively in pressing the Government to address this urgent issue. Today, Matas and Wenig appeared before the Standing Committee on Access to Information, Privacy and Ethics to present our organization's submission.
"We must remember the victims of the Holocaust," Matas said. "We must also not forget their murderers.  While the murderers are alive, that means bringing them to justice.  Once they are gone, it means providing public access to the record of their atrocities."
B'nai Brith also would like the Government to release the Deschênes Commission Part II report and an unredacted copy of the Rodal report, as well as other similar documents. The reports contain information about Canada's history relating to Nazi war criminals.
"Members of the Committee have an opportunity to adopt key recommendations that are aimed at filling out the public record regarding Canada's actions and inaction with respect to Nazi war criminals in Canada," Wenig said. "A public accounting of this dark stain on our nation's history is critical at a time when social media amplifies Holocaust denial and distortion, as outlined in B'nai Brith's latest Audit of Antisemitic Incidents."
"The Matas Law Society is committed to ensuring justice for victims of the Holocaust," Rosenfeld said. "Unfortunately, the Government's policies fundamentally fail in establishing a transparent history of Nazi war criminals in Canada. We must do everything we can to ensure that the Government diligently archives and makes available its collection of records. There is no reason whatsoever to keep these documents private at this point."