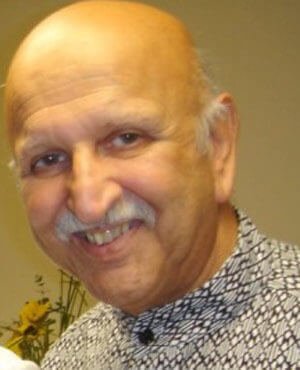 By Tevy Pilc
Staff Writer/Researcher
B'nai Brith Canada
The former South African ambassador to Israel is trashing his former diplomatic outpost…. Again.
Using the Pretoria News as his mouthpiece, Ismail Coovadia launched into a lengthy diatribe of bizarre accusations and calls to support the boycott and sanctions movement against Israel and even a not so concealed support for terrorism against Israelis.
It's not the first time the former ambassador has gone off an anti-Israel rant. Coovadia is on the record saying things like "Israel was built on stolen land" and caused a fit over JNF planting trees in his honour.
Here are some noteworthy nuggets from his piece:
On Israeli Prime Minister Benjamin Netanyahu's trip to Africa:
"During the much-acclaimed recent African tour of four countries, Netanyahu sought essentially to be supported at the UN in exchange for the military build-up of the four countries. The so-called developmental support from Israel will be nothing more than a case of open bribery for votes at the UN fora."
On how Israel "violated" the 1993 Oslo Accords Agreements:
"Does Israel not have an undeclared programme of continually developing and upgrading its nuclear arsenal? Israel's navy recently successfully tested long range missiles to be used. For what purpose?"
On supporting the boycott and sanctions movement:
"Do these African countries not see the continued success of the International Boycott, Divestment and Sanctions campaign to force the State of Israel to alter its policies towards Palestine and Israelis of Palestinian origin?"
On "resistance" (aka terrorism) against Israel:
"The international community, coupled with resistance operations must continue to apply pressure – political, economic, social, cultural and sporting on the government of Israel to alter its course towards humanity."
Tevy can be emailed at [email protected]