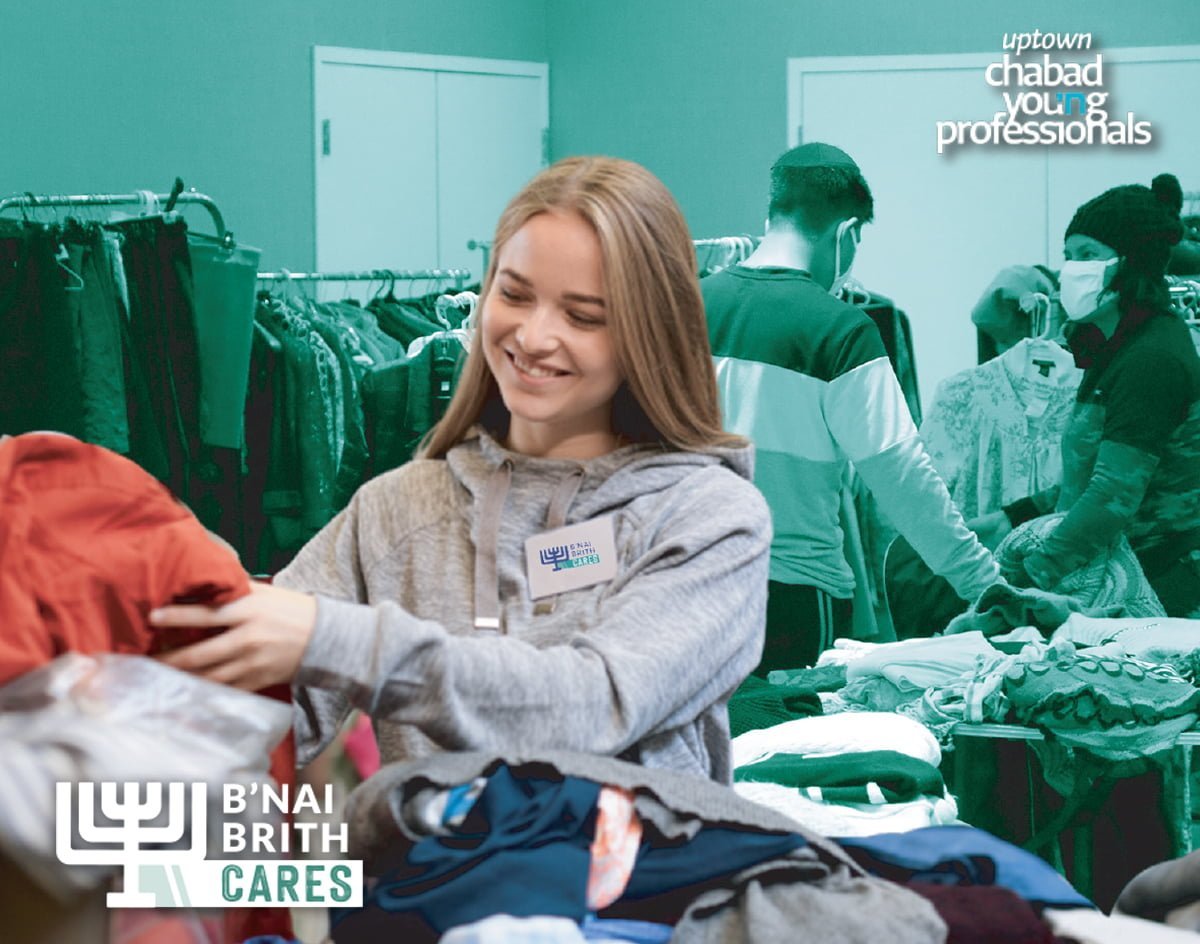 B'nai Brith Cares and Uptown Chabad Young Professionals: Toronto Clothing Sorters Unite
B'nai Brith Cares and Uptown Chabad Young Professionals present: Toronto Clothing Sorters Unite
Sunday, November 12, 1:00 pm – 4:00 pm
Join young Jewish professionals in their 20's & 30's for a mitzvah filled afternoon!
We're looking for helpers to move and sort through clothing donations for our free pop-up community clothing shop in November.
After we're finished, we'll enjoy a much-needed nosh with new friends!
RSVP at uptowncyp.com 
Registration closes on Wednesday, November 8th.
45 spots are available