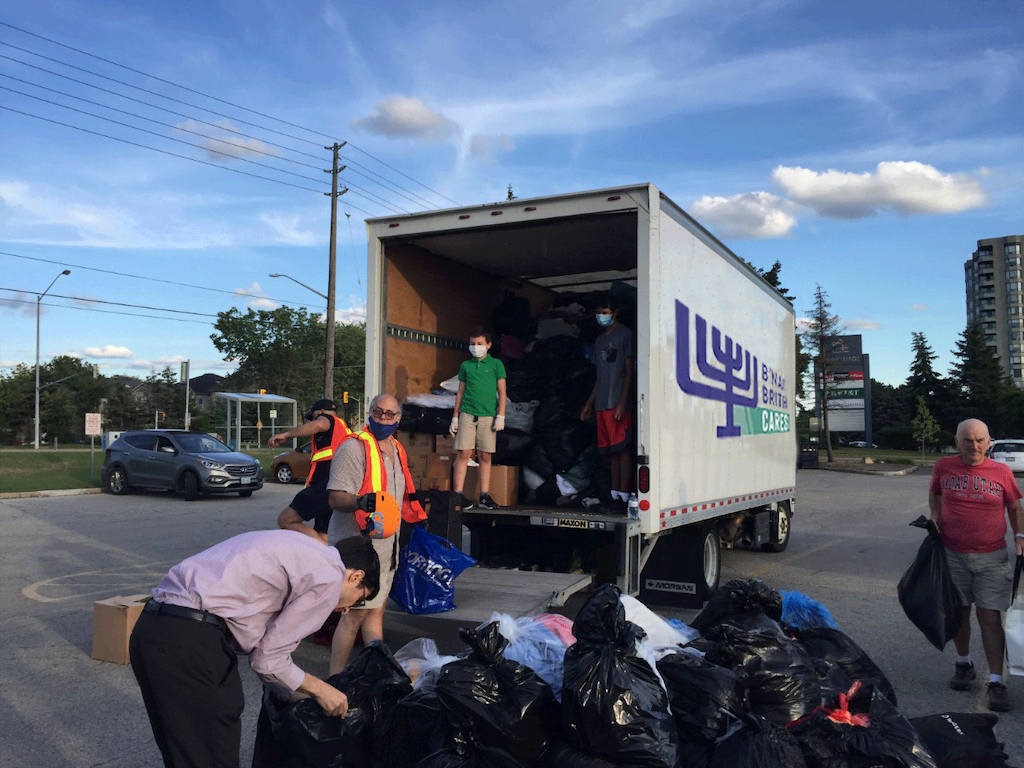 Thornhill Clothing Drop-off: September 8
Looking to donate your clothes this summer? Give your clothing a second lease on life through our clothing donation drive!
B'nai Brith Canada is once again collecting gently used clothing at our clothing drop-off in Thornhill.
The drop off will take place, Thursday, September 8 at the Promenade Shopping Mall Parking Lot, beside LCBO (1 Promenade Cir, Thornhill, ON L4J 4P8). Please come and drop off any clothing you would like to donate between 6:00 p.m – 7:00 p.m. EDT.