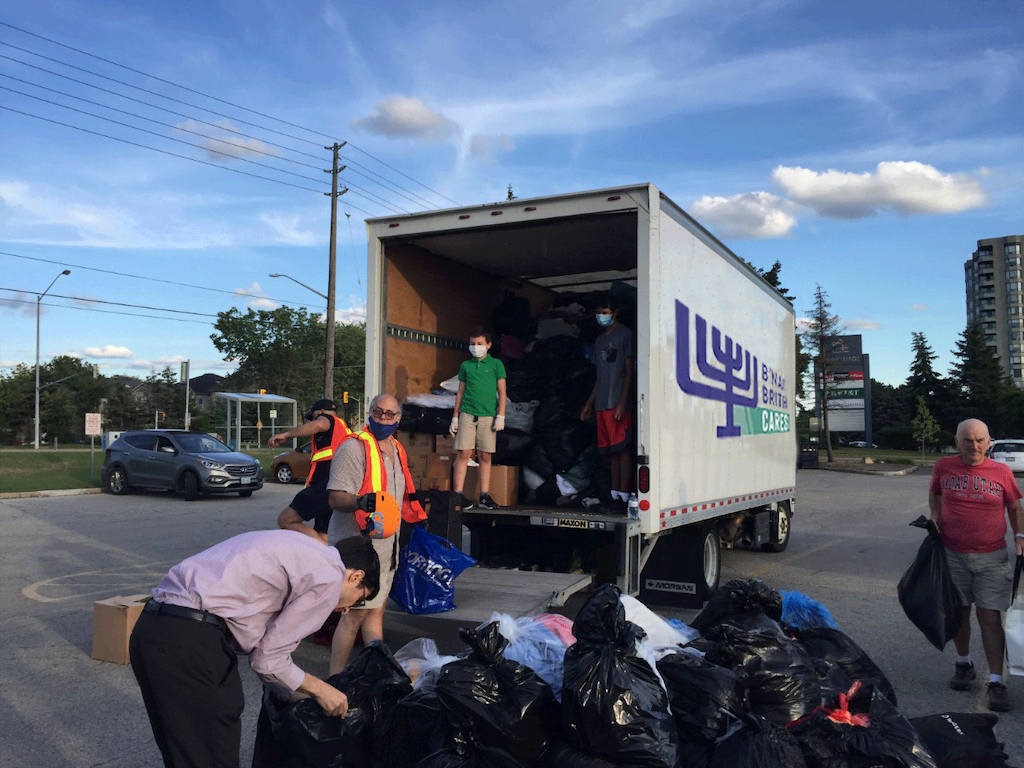 Thornhill Clothing Drop-off: August 11
Looking to donate your clothes this summer? Give your clothing a second lease on life through our clothing donation drive!
B'nai Brith Canada is once again collecting gently used clothing at our clothing drop-off in Thornhill.
The drop off will take place tomorrow, Thursday, August 11 at the Promenade Shopping Mall Parking Lot, beside LCBO (1 Promenade Cir, Thornhill, ON L4J 4P8). Please come and drop off any clothing you would like to donate between 6:00 p.m – 7:00 p.m. EDT.