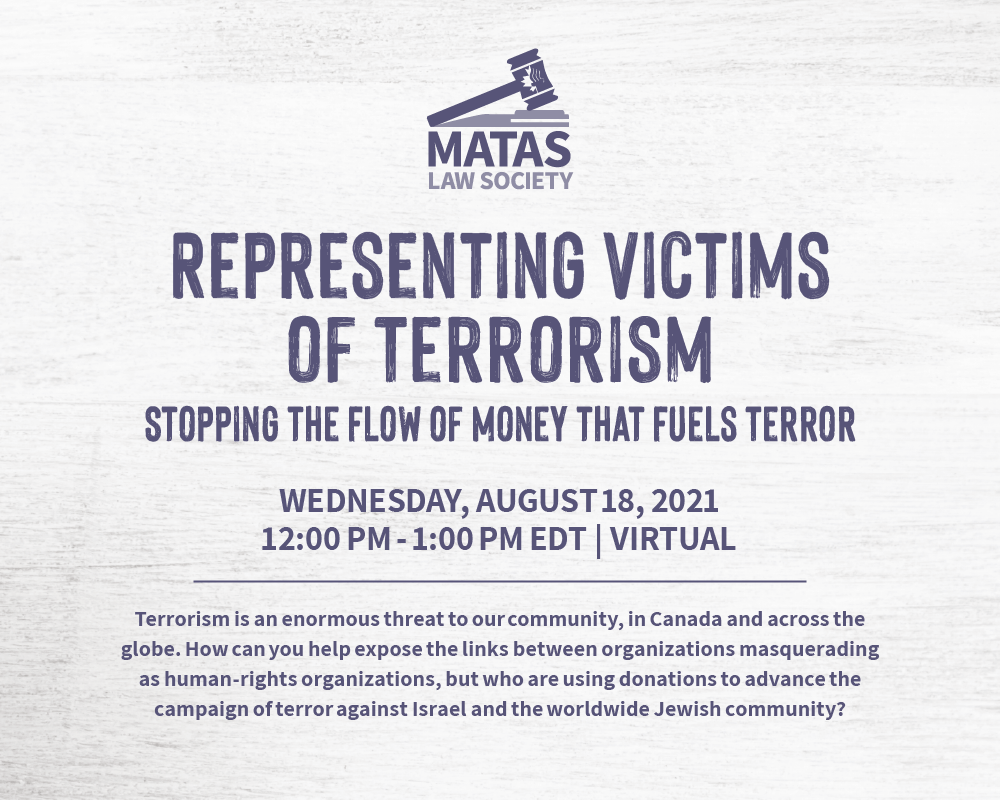 Representing Victims of Terrorism: Stopping the Flow of Money that Fuels Terror
Terrorism is an enormous threat to our community, in Canada and across the globe. How can you help expose the links between organizations masquerading as human-rights organizations, but who are using donations to advance the campaign of terror against Israel and the worldwide Jewish community? Discover legal strategies from leading experts to hold accountable state sponsors of terrorism and the financial institutions accused of providing material support for terrorism.

Gain insights directly from counsel on Zarei v. Iran, that resulted in theOntario Superior Court finding against Iran for intentional terrorist conduct
Acquire legal approaches from successful counsel representing Americanvictims of terrorism resulting in one of the largest judgments in U.S. history
Get up to date on terrorism financing laws and the law against state sponsors of terror
---
For more information about this event, contact us at: [email protected]| 416.633.6224 ext. 104
Details for accessing the event will be sent closer to the date.
Register today with the Society here to join this timely and critical discussion. We look forward to seeing you there!