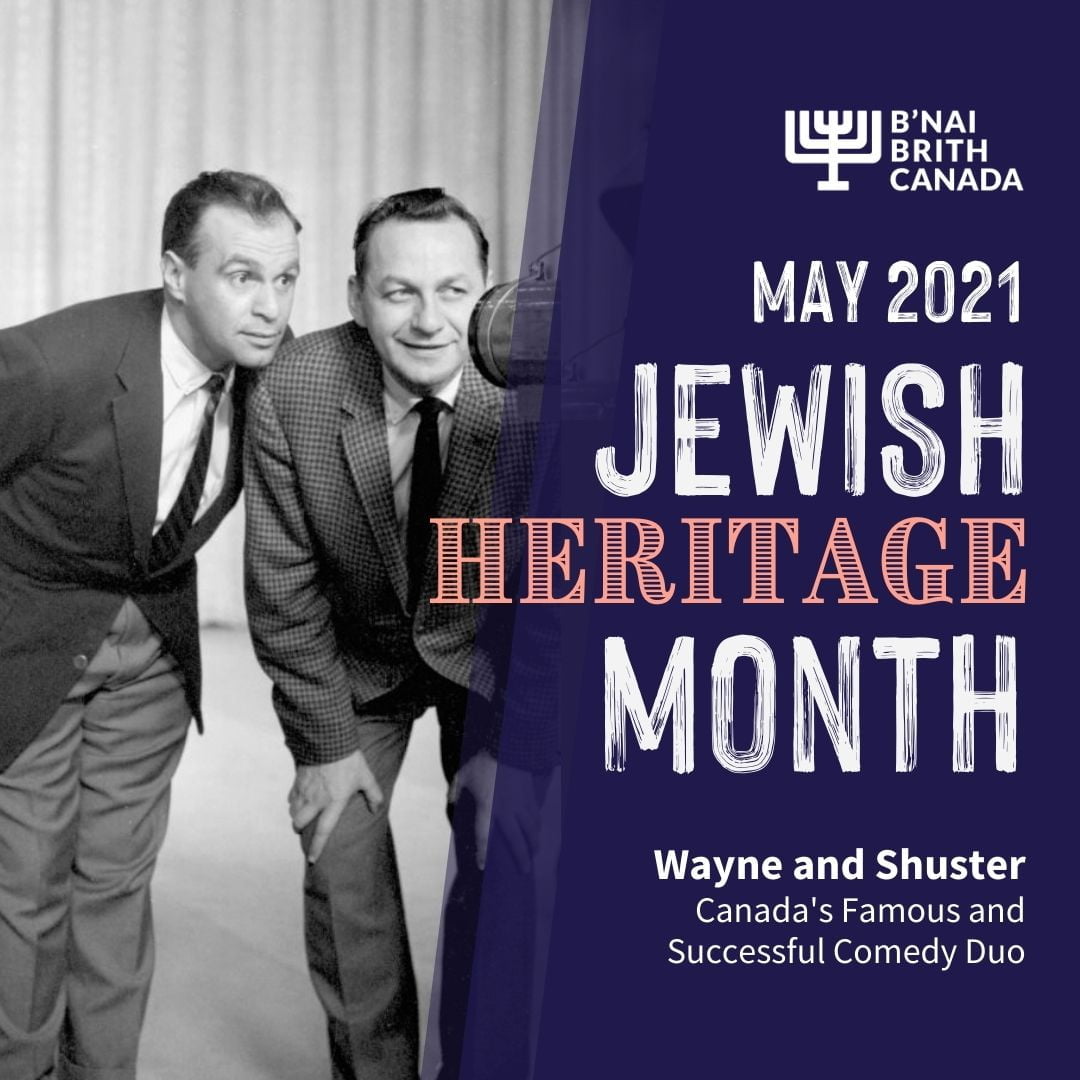 Celebrate Jewish Heritage Month With B'nai Brith Canada
May is Jewish Heritage Month in Canada, a special month for us.
Jewish Heritage Month is an ideal time to reflect upon and celebrate both the rich culture of our community and the wide variety of contributions Jewish people have made in Canada. This country is home to the fourth-largest Jewish population in the world. Jews have played a vital role in every sector of Canadian society, establishing themselves long ago as crucial and vibrant contributors to our multi-cultural society.
With pride, and in support of our community, B'nai Brith Canada will be highlighting an array of fascinating and extraordinary stories throughout the month, focusing on Canadian Jewish luminaries.
We kick off the month with widely acclaimed comedians Wayne & Shuster, two Jewish Torontonians who went on to become a highly successful tandem, to the delight of comedy lovers worldwide.
Be sure to follow us on social media – Facebook, Twitter, and Instagram – for interesting stories we will bring you about Canadian Jewry throughout May.
Watch our video here: