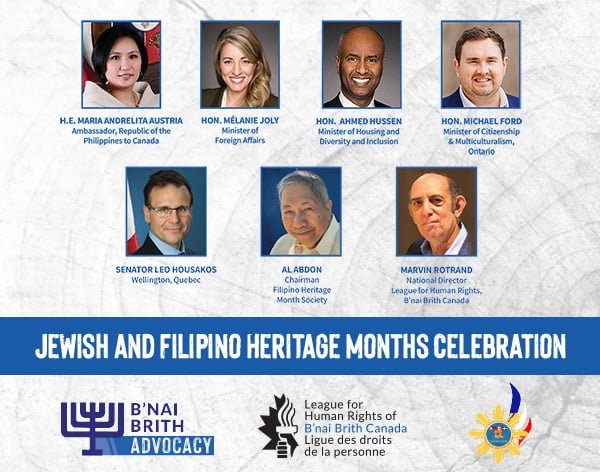 Jewish and Filipino Heritage Months Virtual Event
Join B'nai Brith on June 1st in conjunction with the Filipino Heritage Month Society as we host a global virtual event to celebrate the historic friendship between Filipinos and Jews.
The event will see distinguished guests from the Philippines, Canada and Israel discuss Filipino President Quezon's open-door policy, which allowed Jews fleeing the Holocaust to seek refuge at a time when Canada and other nations shut theirs.
We'll celebrate the music and culture of the Filipino and Jewish communities and reinforce the links between our communities, both in Canada and globally.
Canada | June 1st 8:00 pm EDT | 5:00 pm PDT
Philippines | June 2nd 8:00 am PHT
Virtual Event