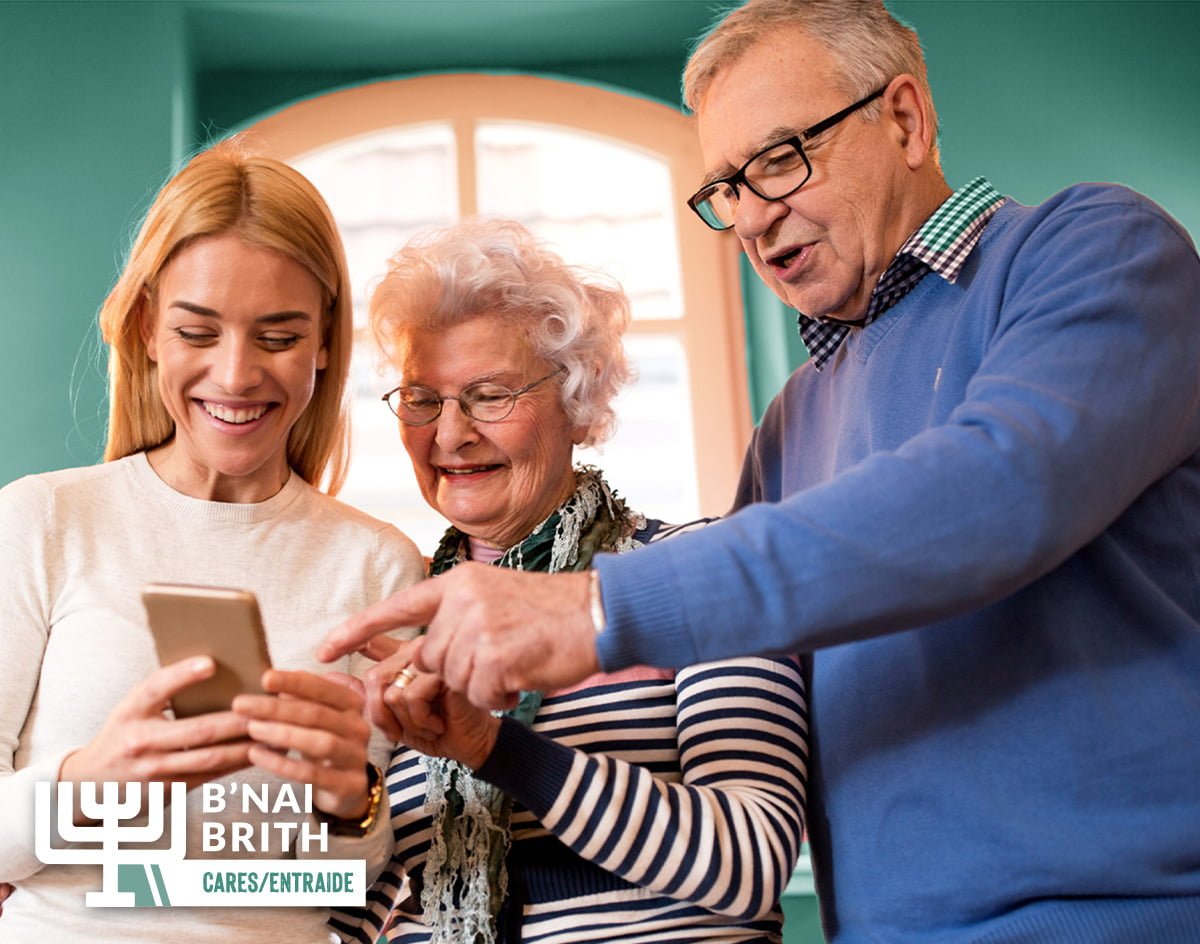 Help Desk for Seniors – Montreal
HELP DESK FOR SENIORS
Shaare Zedek 5305 Av. Rosedale
May 8 | May 15 
1:00 pm – 3:00 pm
Helping seniors with technical and lifestyle tasks and advice
Gain valuable guidance on digital and everyday tasks, including:
• Navigating Clic-Santé
• Using your smartphone or tablet
• Learning about social activities in your area
• Understanding bill charges
• Setting up online bill payments
• Conducting online research
• Arranging transportation services (ex: Transport Adapté)
• Access government and social services
and more!
Drop in with your questions for one-on-one help, no appointment needed!Don't forget to bring in any relevant devices or materials. (eg: cell phone, tablet, bill, password, credit card, RAMQ card, etc.)
If you have any questions, please contact Alyssa Cohen at alyssac@bnaibrith.ca or at 514-733-5377 x 227
---
SERVICE D'ASSISTANCE AUX PERSONNES ÂGÉES
Shaare Zedek 5305 Av. Rosedale
8 mai | 15 mai 
13h – 15h
Aider les personnes âgées à accomplir des tâches techniques et des tâches liées au mode de vie, et leur donner des conseils.
Obtenez des conseils sur les tâches numériques et quotidiennes, y compris:
• utiliser Clic-Santé
• utiliser votre cellulaire ou vote tablette
• recevoir des recommandations sur les activités sociales pour les aînés dans votre région
• comprendre les divers frais sur vos factures mensuelles
• apprendre comment faire le paiement en ligne pour vos factures
• faire la recherche en ligne
• trouver ou arranger un service de transport (ex: Transport Adapté)
• accéder divers services gouvernementaux et sociaux
et plus!
Venez poser vos questions pour obtenir une aide personnalisée, sans rendez-vous!N'oubliez pas d'apporter tout appareil ou matériel pertinent à votre demande. (ex : cellulaire, tablette, facture, mot de passe, carte de crédit, carte RAMQ, etc.)
Si vous avez des questions, veuillez contacter Alyssa Cohen à alyssac@bnaibrith.ca ou au 514-733-5377 x 227