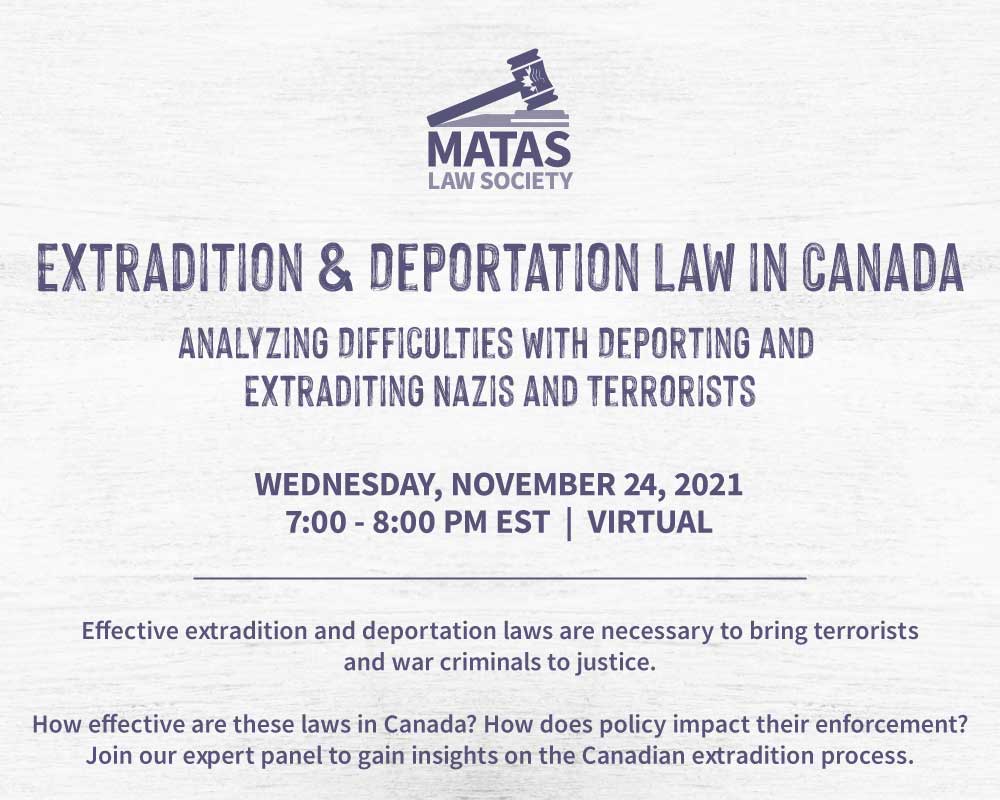 Extradition & Deportation Law in Canada

Analyzing Difficulties with Deporting and Extraditing Nazis and Terrorists
Effective extradition and deportation laws are necessary to bring terrorists and war criminals to justice. As well, they are needed to protect the health and welfare of peoples of all states by combating and discouraging, through international co-operation, serious international and transnational crimes. How effective are these laws in Canada? How does policy impact their enforcement?
Join our expert panel to gain insights on:
• The fundamentals of the Canadian extradition process
• Canada's legal and policy struggles in deporting Nazi suspects
• What law reform is needed to ensure that extradition proceedings are carried out in a way that is consistent with Canadian public policy
---
For more information about this event, contact us at: [email protected]| 416.633.6224 ext. 104
Details for accessing the event will be sent closer to the date.
Register today with the Society here to join this timely and critical discussion. We look forward to seeing you there!