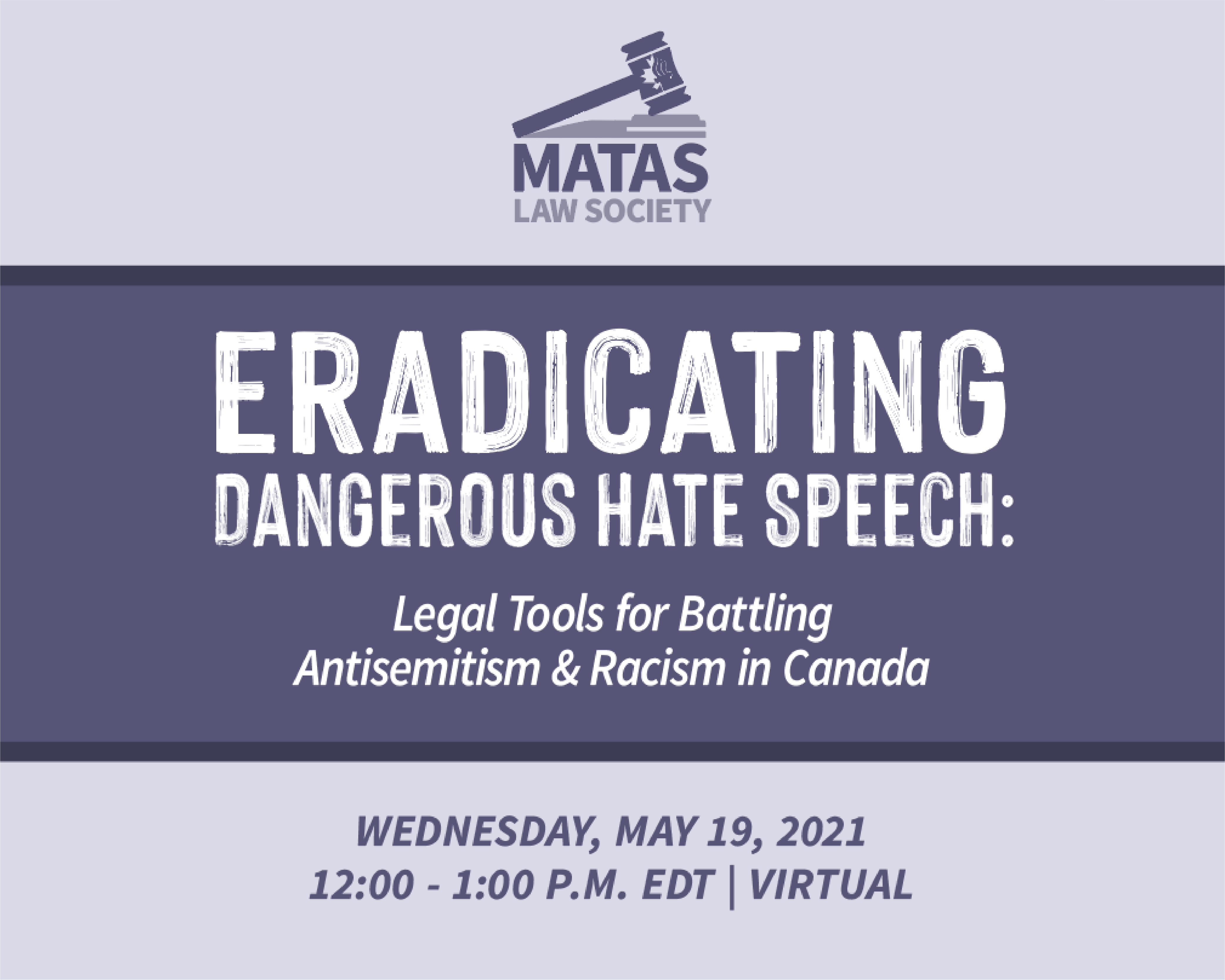 Eradicating Dangerous Hate Speech: Legal Tools for Battling Antisemitism & Racism in Canada
"It begins with words."
This is the message Holocaust survivors are sharing with us today as they are seeing hate speech and hateful speech proliferating in the news, in our societies and online.
According to B'nai Brith Canada's Annual Audit of Antisemitic Incidents, in 2020 over 2,610 antisemitic incidents took place – more than 7 occurrences every day. This was the fifth consecutive record setting year for antisemitism in Canada.
Join us to hear this expert panel define and debate the state of the law surrounding hate speech in Canada. Gain an up-to-date understanding of how to use powerful legal strategies to protect your communities and your clients.
Speakers Include:

For more information about this event, contact us at:
[email protected] | 416.633.6224 ext. 104
Details for accessing the event will be sent closer to the date.
This event is free and for members only.
Encourage your Jewish legal colleagues to sign up here.