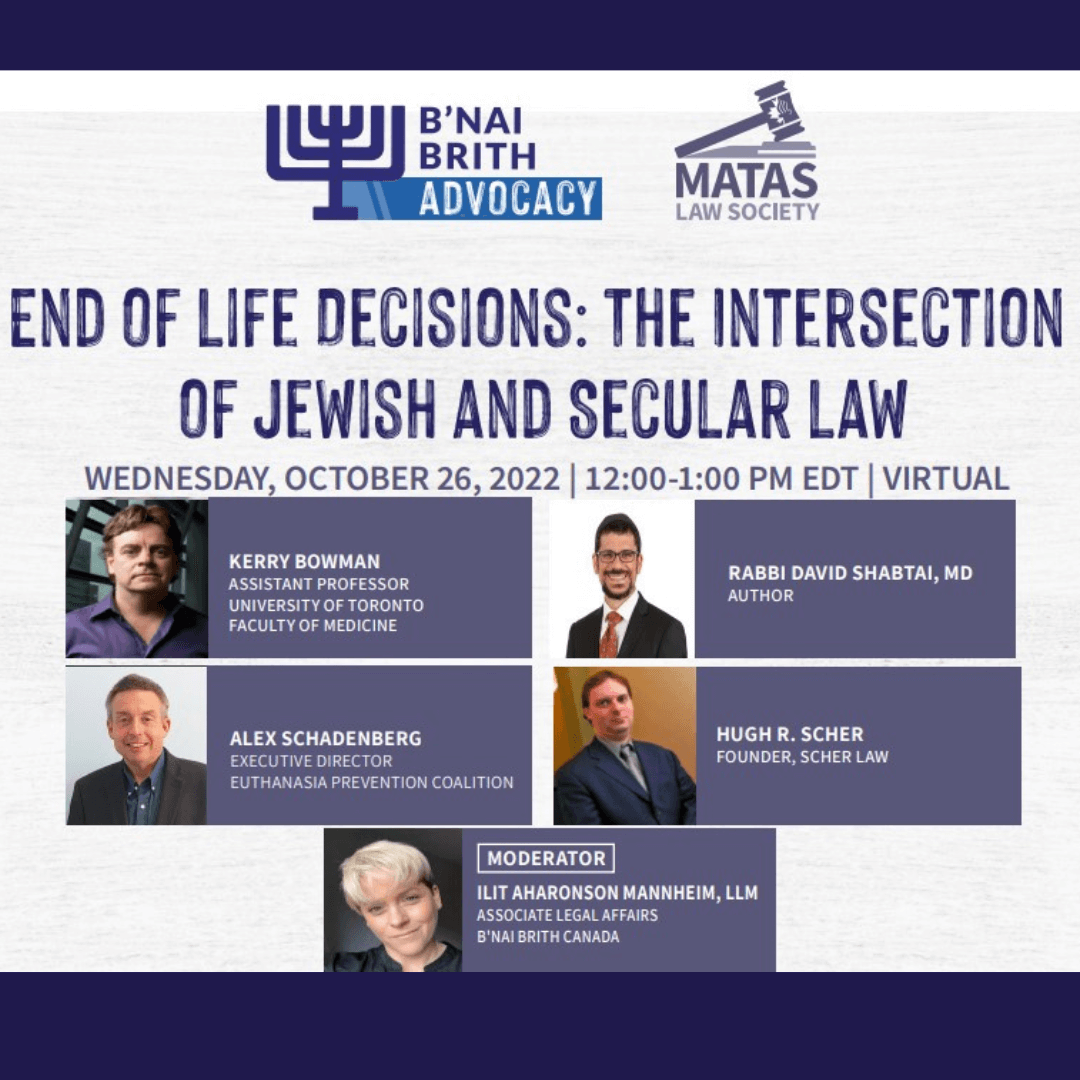 End of Life Decisions: The Intersection of Jewish and Secular Law
Following the Carter v. Canada case in 2015, the Supreme Court of Canada decriminalized the absolute ban on euthanasia and assisted suicide and directed Parliament to prepare legislation in accordance with its ruling with respect to medical assistance in dying (MAID). MAID and particularly the expansions that are sought to be introduced today conflict with the religious beliefs of many people of faith including doctors. In Ontario, doctors have an obligation to directly refer patients who may wish to access MAID. This requirement may put into conflict the conscience rights of certain physicians of faith with the ability of patients to access MAID in a timely manner.
Join us for this unique discussion. Our esteemed panel will provide you with expert insights on:
• Competing perspectives and interests with regard to access to MAID
• Proper restrictions on MAID
• The role of physicians in the MAID process
• The impact on physician religious beliefs where they come into conflict with secular law
• The developing area of end-of-life law and ethics.
For more information about this event, contact us at:
[email protected] | 416.633.6224 ext. 104
Details for accessing the event will be sent closer to the date.
Encourage your Jewish legal colleagues to Join the Matas Law Society.