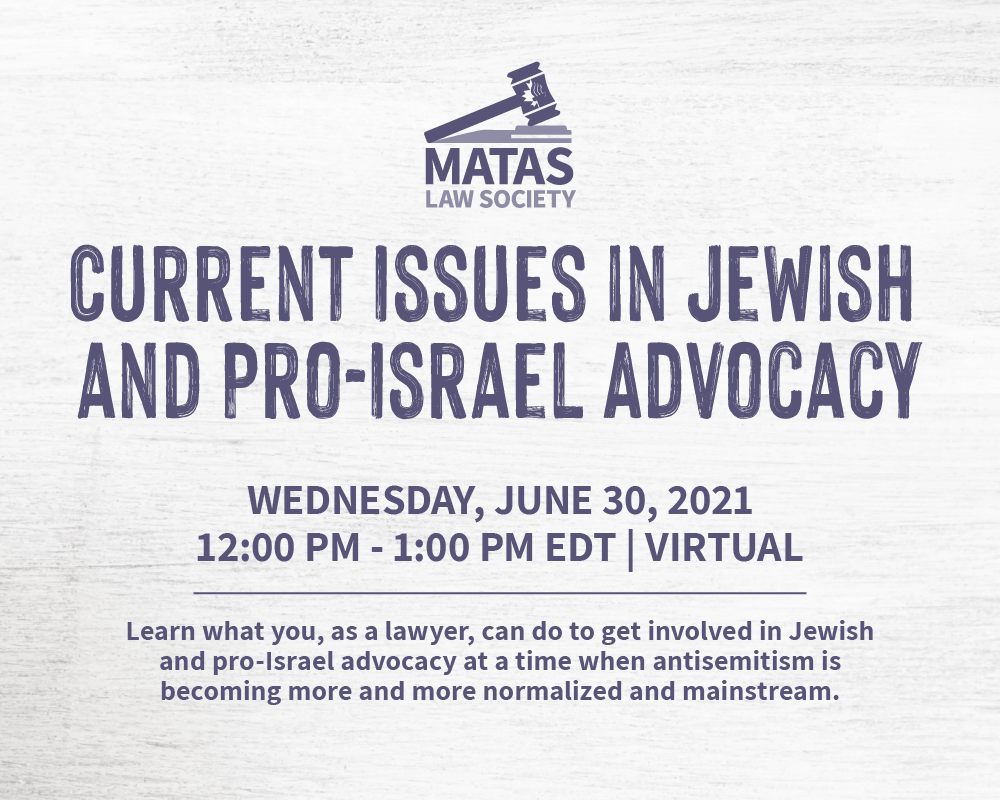 Current Issues in Jewish and Pro-Israel Advocacy
What can you, as a lawyer, do to get involved in Jewish and pro-Israel advocacy at a time when antisemitism is becoming more and more normalized and mainstream? Gain a new understanding of how to use human rights law to combat antisemitism and anti-Zionism, and to fight global injustice, from Canada's leading expert.
The Honourable Irwin Cotler is the Founder and Chair of the Raoul Wallenberg Centre for Human Rights, Canada's Special Envoy on Preserving Holocaust Remembrance and Combatting Antisemitism, member of the High Level Panel of Legal Experts on Media Freedom, Emeritus Professor of Law at McGill University, international human rights lawyer, and counsel to prisoners of conscience. He is a former Minister of Justice and Attorney General of Canada and long-time Member of Parliament.
The Honourable Irwin Cotler will be interviewed by Yael Bienenstock. Yael is a partner at Torys LLP in Toronto. Her litigation practice focuses on commercial litigation, intellectual property cases, and public law matters. Yael represented the applicants in a successful judicial review of the Chief Electoral Officer of Canada's exercise of his discretion not to change the date of the 2019 federal election, which conflicted with a Jewish holiday, because his decision did not adequately consider the applicants' voting rights and religious freedoms under the Charter.
For more information about this event, contact us at: [email protected] | 416.633.6224 ext. 104
Details for accessing the event will be sent closer to the date.
This event is free and for members only. Encourage your Jewish legal colleagues to sign up here.