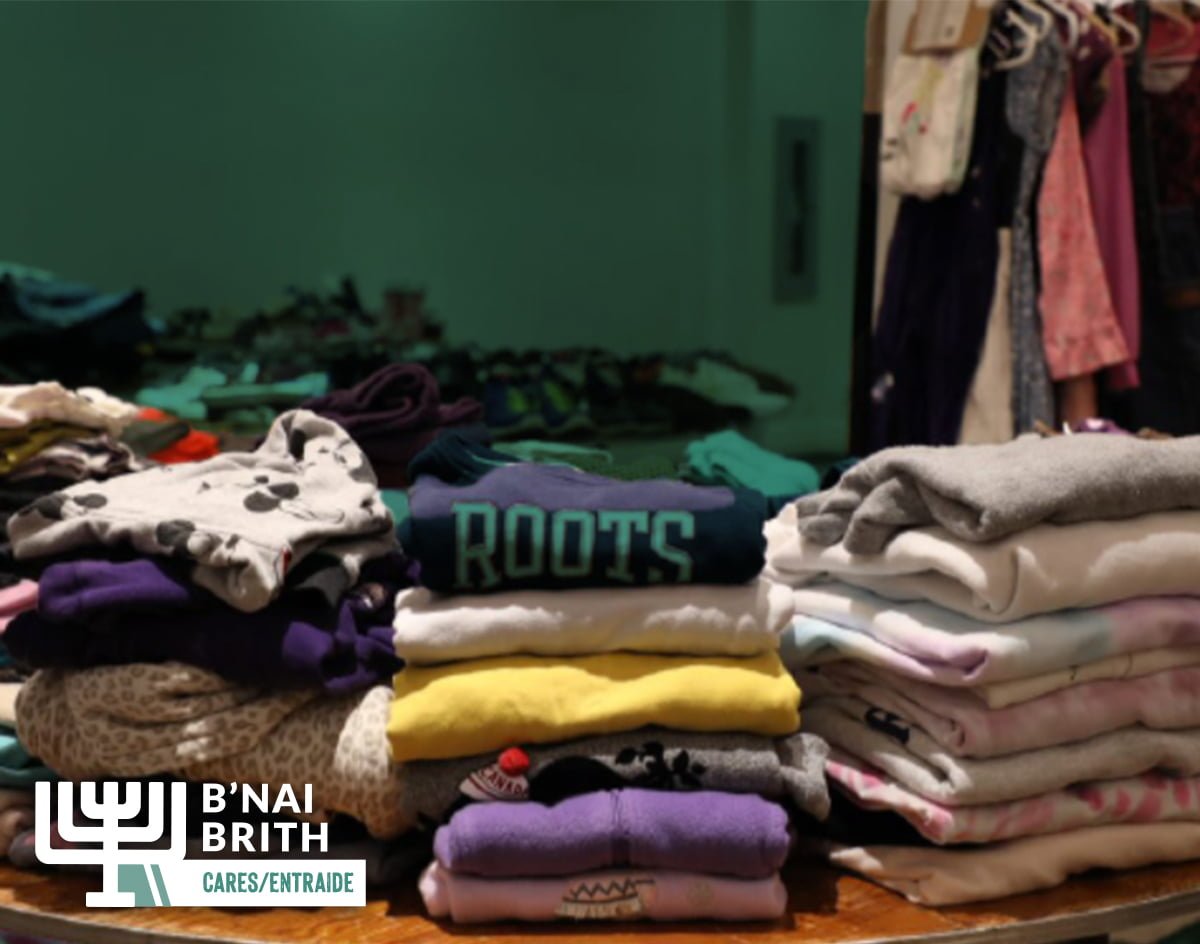 Clothing Drive Drop Off – Montreal
Clothing Drive Drop Off
B'nai Brith Canada's Montreal office is collecting your clean, gently used clothing for those in need. All seasons welcome.
Bring your clothing to:
Decarie Square – 6900 Decarie Blvd, outside the main mall entrance from 10:00 am – 3:00 pm
If you have any questions, please contact Sarah Elkaim at [email protected] or at 514-733-5377 x 237
---
Dépôt de la collecte de vêtements
Le bureau de B'nai Brith Canada à Montréal recueille vos vêtements propres et légèrement usagés pour les personnes dans le besoin. Toutes les saisons sont les bienvenues.
Apportez vos vêtements à :
Carré Décarie – 6900 boul. Décarie, Dans le Stationnement, À côté de l'entrée principale
Si vous avez des questions, veuillez contacter Sarah Elkaim à [email protected] ou au 514-733-5377 x 237