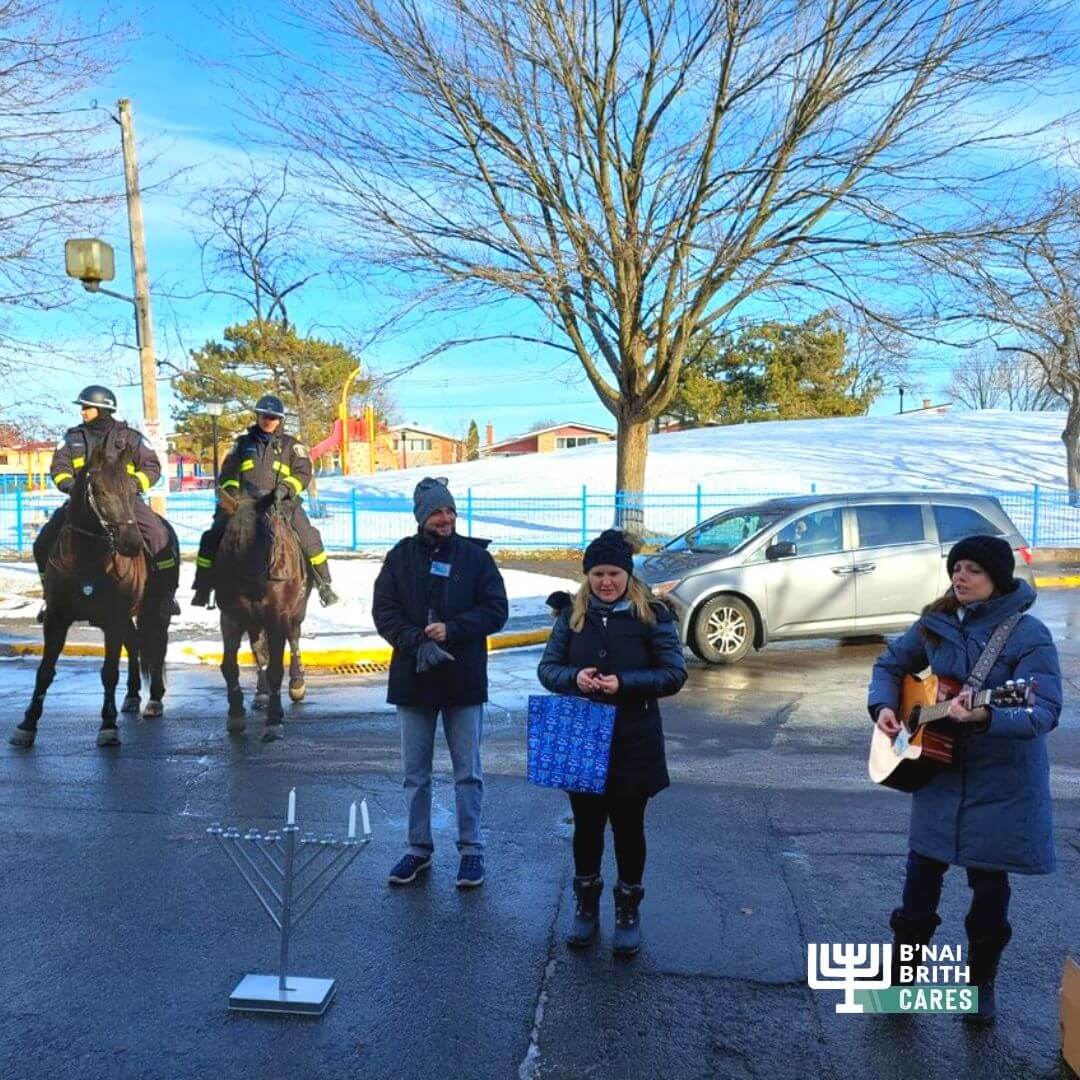 Chanukah at Cote Saint-Luc/Hanoukka à Côte Saint-Luc
B'nai Brith Canada brings 2021 Chanukah Cheer to Montreal area children
Employees of the B'nai Brith Canada Montreal office visited 150 children at two Cote Saint-Luc daycares on Tuesday, bringing Chanukah cheer – and a few surprises. Accompanied by local performer Adina Katz who sang and played the guitar, as well as SPVM policemen on horseback, we lit the candles, sang Chanukah songs, handed out dreidels and gifted the daycares with Diverse Minds books. The children were delighted at the sight of Merlin and Wifi, the two police horses who came to visit. On hand were Cote Saint-Luc Mayor Mitchell Brownstein and local City Councillor Mitch Kujavsky. The new holiday tradition was a big hit!
B'nai Brith Canada apporte Chanukah Cheer 2021 aux enfants montréalais
Les employés du bureau de Montréal de B'nai Brith Canada ont rendu visite à 150 enfants dans deux garderies de Côte Saint-Luc mardi, apportant la joie de Hanoucca – et quelques surprises. Accompagné de la performeuse locale Adina Katz qui chantait et jouait de la guitare, ainsi que des policiers du SPVM à cheval, nous avons allumé les bougies, chanté des chansons de Hanoucca, distribué des dreidels et a offert aux garderies nos livres de La diversité parmi nous. Les enfants étaient ravis à la vue de Merlin et Wifi, les deux chevaux policiers qui venaient leur rendre visite. Étaient également présents le maire de Côte Saint-Luc Mitchell Brownstein et le conseiller municipal Mitch Kujavsky. La nouvelle tradition des Fêtes a été un grand succès!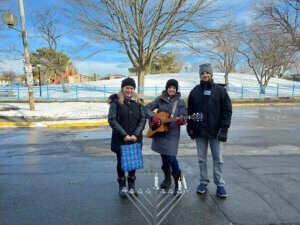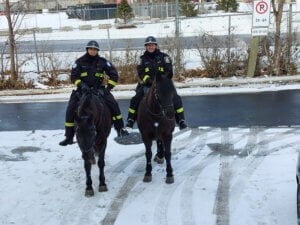 .