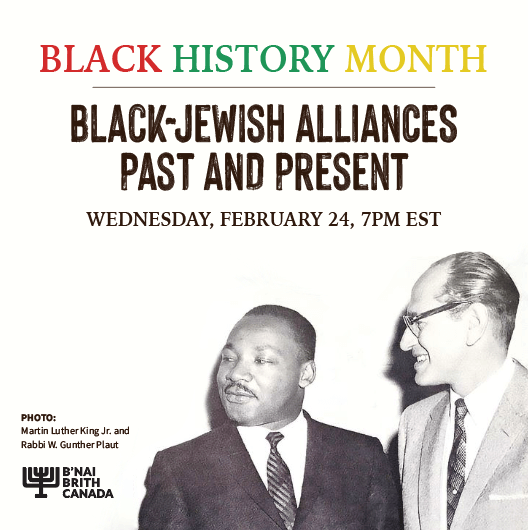 Black-Jewish Alliances Past and Present
Please join us tonight for this special virtual event to celebrate Black History Month. The event will start at 7PM EST on this page.
February is Black History Month in Canada. It is a time in which we reflect upon, and celebrate, a rich culture, and the people who have contributed immensely to the vibrant character of our multicultural society. We are pleased to take this opportunity to learn, share and embrace the experiences of Black Canadians as we explore the vital role this community has played throughout history. Our event will also explore the powerful relationship between the Black and Jewish communities in the past, as well as bridge-building programs led by B'nai Brith Canada today.