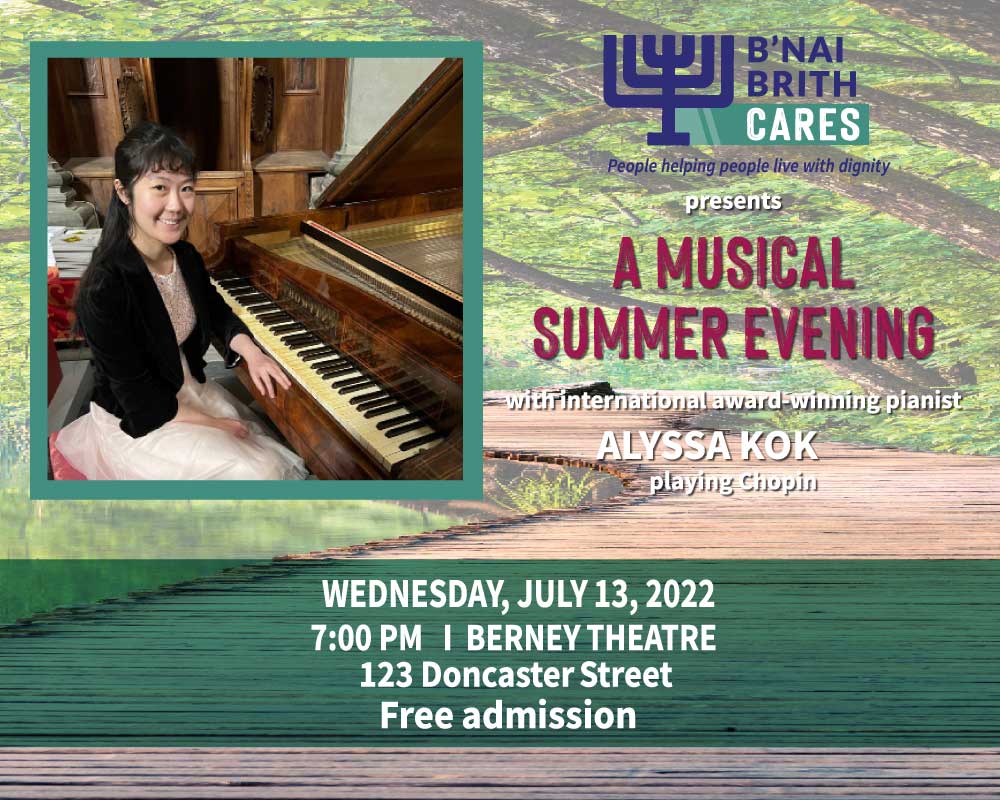 A Musical Summer Evening
On July 13, B'nai Brith in Winnipeg will be hosting a Chopin recital by acclaimed pianist Alyssa Kok. 
The recital is being held as part of B'nai Brith's interfaith initiative and will collect food items for our Winnipeg food program. 
Kok graduated last year with full honours from the renowned Mozart University in Salzburg, Austria. She has given concerts all over the world, most notably in Carnegie Hall at age 11. 
Please join us for a musical evening with this accomplished pianist.  Entry is free, however, attendees are asked to bring a non-perishable kosher food item to donate to B'nai Brith's food program.
The event will take place at 7 P.M CST on July 13 at the Berney Theatre.
Partners