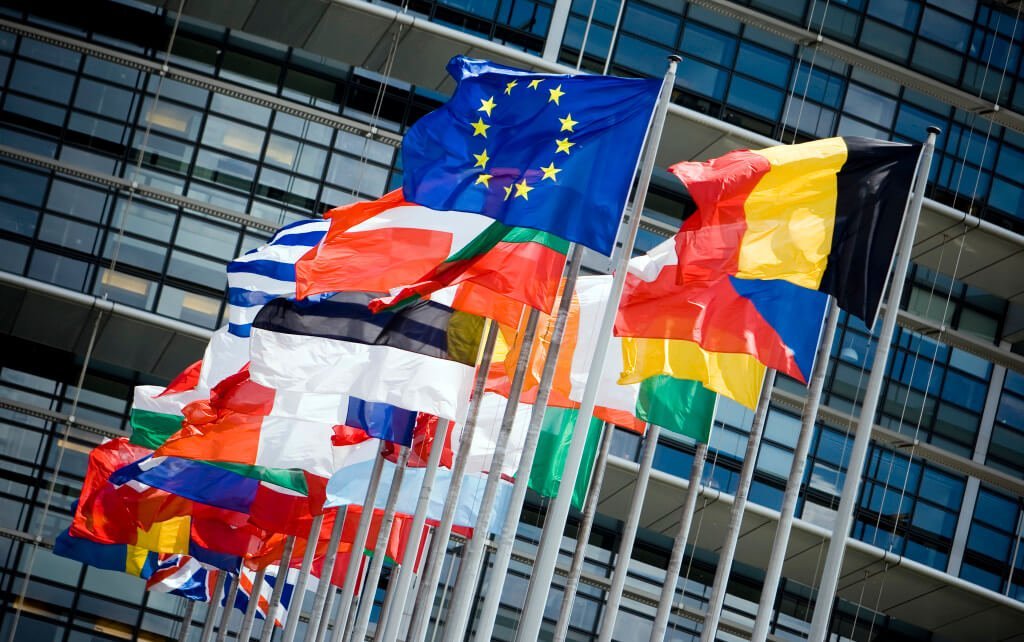 Dec. 6, 2018
By Yossi Lempkowicz
This article was originally published on JNS.org
BRUSSELS – The Council of the European Union has unanimously approved a declaration of the 28 EU member states on the fight against antisemitism, which calls for the development of a common security approach to better protect Jewish communities and Jewish institutions in Europe following a resurgence of antisemitism on the continent.
In its declaration, the Council acknowledges that Jewish communities in some EU countries feel particularly vulnerable to terrorist attacks, following an increase in violent incidents in recent years. It notes that antisemitic hatred remains widespread, as confirmed by the 2018 Fundamental Rights Agency (FRA) report on antisemitism.
The declaration invites member states to adopt and implement a holistic strategy to prevent and fight all forms of antisemitism, as part of their strategies on preventing racism, xenophobia, radicalization and violent extremism. It calls on member states to increase their efforts to ensure security for Jewish communities, institutions and citizens.
The declaration was promoted by Austria's Chancellor Sebastian Kurz, whose country holds the rotating presidency of the European Council.
In a statement, Rabbi Menachem Margolin, Chairman of the Brussels-based European Jewish Association (EJA), an umbrella group for Jewish communities across Europe, welcomed the Council declaration as "a significant step forward" but said that "two vital  pieces are missing."
"The EJA can only welcome the declaration and the commitment by the Council of the European Union to fighting antisemitism and better protect Jewish communities and institutions in Europe. I am particularly grateful to First Vice-President Timmermans, Commision Jourova, and Katharina Von Schnurbein, the EU's special envoy on combatting antisemitism, for their ongoing commitment to safeguarding European Jewry. This triumvirate is making a real difference and putting our concerns front and centre across the EU. The European Jewish Association and its many thousands of members and supporters is deeply appreciative of their efforts, and those of the council members who adopted this declaration unanimously.''
But he added that  the document "misses the two most important factors forming the root of antisemitism: ongoing efforts to curb freedom of religion and of practice, and anti-Zionism as typified by the BDS (boycott, divestment and sanctions) movement.'' He mentioned in particular legislation targeting the circumcision and religious slaughter.
"Taken together, and notably absent from the declaration, they represent  to European Jewry the touch-paper issues of antisemitism, attacks on Jews and their communities, and their way of life,'' Rabbi Margolin said.
"Therefore, it is clear to me as Chairman of the European Jewish Association, that any declaration on tackling and fighting antisemitism that doesn't include these two key factors is a declaration that can never be a complete declaration when it comes to tackling antisemitism properly and meaningfully."
On Monday, European Commissioner in charge of Justice Vera Jourova and the Fundamental Rights Agenvcy (FRA) will present in Brussels the results of a survey among more than 60,000 Jews in nine European countries on their perceptions of antisemitism.
Last week, the European Commission became a permanent international partner to the International Holocaust Remembrance Alliance (IHRA). The participation of the EU to this international body will allow for closer cooperation on combating Holocaust denial and preventing racism, xenophobia and antisemitism.