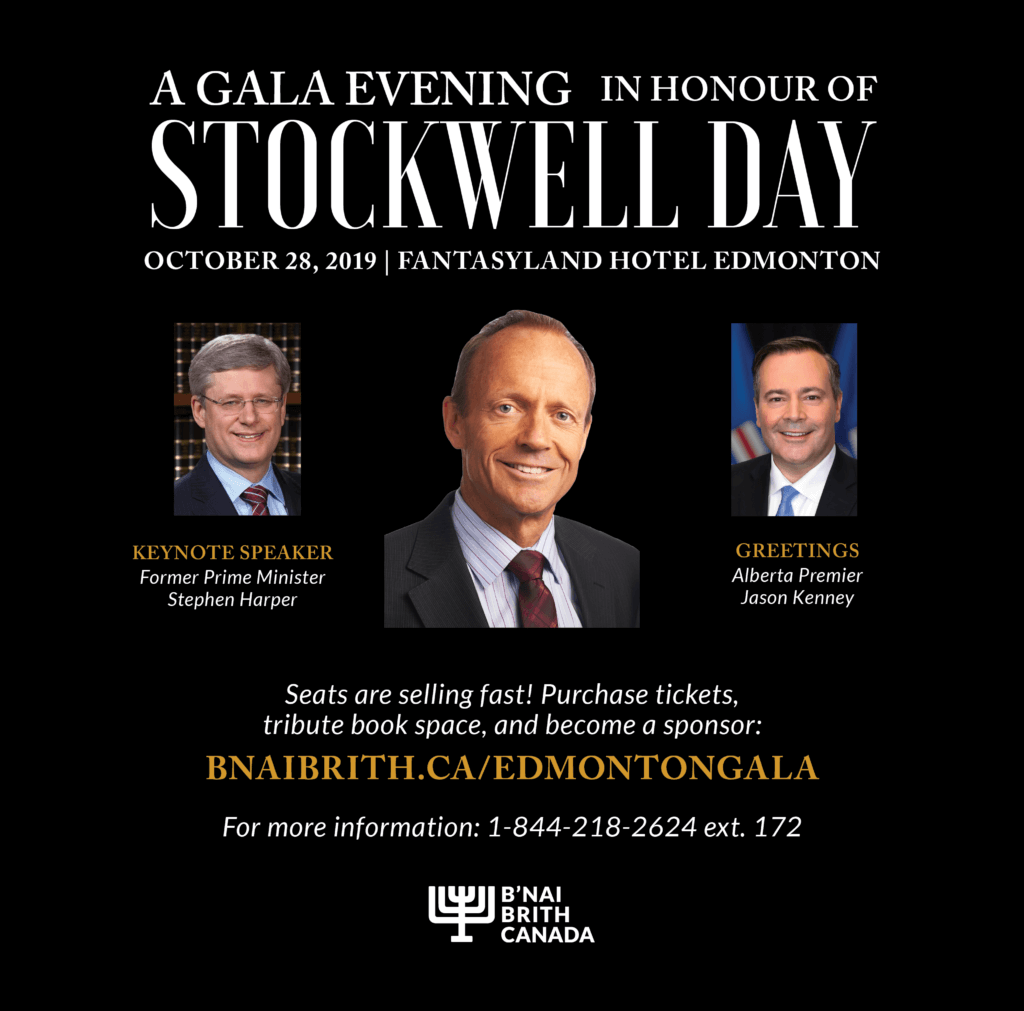 Join us on October 28, 2019 at the Fantasyland Hotel in Edmonton, Alberta for an evening of fine dining and entertainment, as we celebrate Stockwell Day's lifetime of friendship and solidarity with the Jewish community and Israel. The night will feature a keynote address by Canada's 22nd Prime Minister, the Right Honourable Stephen Harper and greetings from the Premier of Alberta, Jason Kenney. Entertainment will be provided by the ultimate tux-attired, smooth jazz night club act, Terrell Edwards and the Tri Rat Pac.
For over 25 years, Stockwell Day has been at the forefront of public policy development at all levels of government. During his career, he has served as a community leader and educator, a Member of Parliament, a high profile provincial and federal cabinet minister, and Canada's Leader of Her Majesty's Official Opposition. At every stage, he has worked tirelessly to advocate for Canadians and sought to represent the values and principles that were instilled in him from his parents and his community: hard-work, faith, and accountability to yourself and others. B'nai Brith is proud to be awarding Stockwell Day its highest honour.
Tickets are now available for purchase!
$300 per seat and $3000 per table of 10.
Tax receipts will be issued.
Kasruth will be observed.
For questions, please call Abe Silverman at 780-951-0322 or email [email protected].
Fantasyland Hotel
17700 NW 87 Ave, Edmonton, AB T5T 4V4, Canada