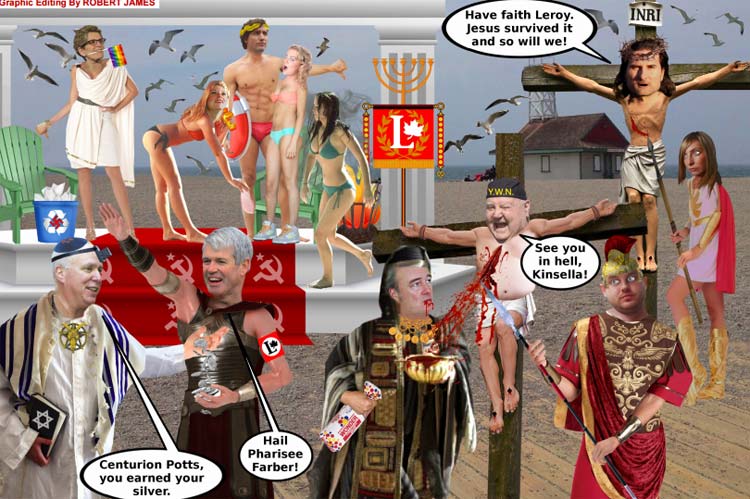 Jan. 24, 2019
By Daniel Koren
Manager, Media Relations & Communications
B'nai Brith Canada
TORONTO – James Sears and Leroy St. Germaine, the editor and publisher of racist, antisemitic and misogynistic newspaper Your Ward News, have been convicted of wilful promotion of hatred against Jews and women.
On Thursday, the two men were found guilty in a Toronto court after a years-long campaign from B'nai Brith Canada and other human rights organizations, as well as activists Warren and Lisa Kinsella, to put an end to their brand of hate-filled rhetoric.
"We are pleased to see justice served and Sears and St. Germaine found guilty of promoting hatred against women and members of the Jewish community," said Michael Mostyn, Chief Executive Officer of B'nai Brith Canada. "B'nai Brith has for years [broken link 1] spoken out against the hateful content found in the pages of Your Ward News. We now eagerly await sentencing, and hope that the punishment fits the crime."
The federal government has previously barred Canada Post from distributing the racist paper.
Following today's judgement, Sears was overheard outside the courtroom saying he was prepared to go to jail for his beliefs.
In a media scrum, Sears said it was a "very dark day for Christianity," that he felt he was "being crucified," and that the decision was "politically motivated." He said he would appeal the decision and that his position is that "the content is not illegal."
Sentencing will take place April 26, 2019.