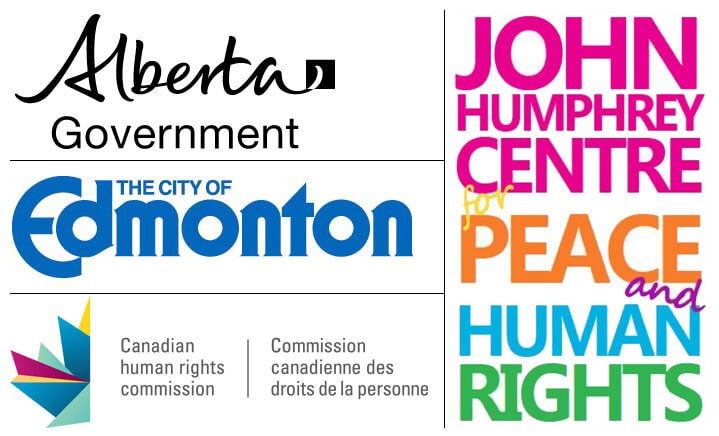 Sept. 13, 2017
By Aidan Fishman
Interim National Director of the League for Human Rights
B'nai Brith Canada
EDMONTON – B'nai Brith Canada is calling for action in response to an Edmonton event that used taxpayer dollars to spread false claims about the State of Israel and antisemitism.
On Aug. 22, as part of the Ignite Change 2017 conference organized by the John Humphrey Centre for Peace and Human Rights at MacEwan University, John Humphrey board member Ranya El-Sharkawi launched into a 40-minute diatribe against the Jewish State. The Ignite Change website (page doesn't exist) lists the City of Edmonton, the Province of Alberta and the Canadian Human Rights Commission (CHRC) as sponsors.
El-Sharkawi strongly endorsed the anti-Israel boycott, divestment and sanctions (BDS) movement in her speech, even though the discrimination promoted by BDS violates Section 3 of the Alberta Human Rights Act. She went on to say that "the whole concept of antisemitism is problematic," arguing that Arabs cannot possibly be antisemitic since they would be going "against [their] own ethnicity."
Other bizarre statements by El-Sharkawi included a claim that foreign volunteers "do not have the right to dictate how Palestinians resist, whether it's violent or non-violent," in reference to ongoing Palestinian terrorism. She concluded her speech by recommending that listeners rely on the materials of Miko Peled, an extremist so toxic that even pro-Palestinian student groups have sought to distance themselves from his blatant antisemitism.
"The complete failure by both Premier Rachel Notley and Mayor Don Iveson to speak out is shameful," said Michael Mostyn, Chief Executive Officer of B'nai Brith Canada. "Public dollars should not be wasted on propaganda that is both blatantly false and contrary to provincial law. Both the City and the Province owe the Alberta Jewish community an apology.
"However, it is the complicity of the CHRC in this travesty that is most baffling. Last year was the worst on record for antisemitism in Canada, and the CHRC is supposed to be combating the phenomenon, not fanning the flames by funding events where the very problem of antisemitism is denied."
Abe Silverman, a long-time Edmonton Jewish community leader who attended the event on behalf of B'nai Brith, said he was "shocked" by its content. "I never expected the government to fund hatred like this in our city," he added.
In a letter to B'nai Brith dated Sept. 7, Canadian Human Rights Commissioner Marie-Claude Landry punted the issue back to the John Humphrey Centre, declining to condemn El-Sharkawi's comments on behalf of the CHRC. For its part, the John Humphrey Centre told B'nai Brith that it would not be able to issue a response until Sept. 21.