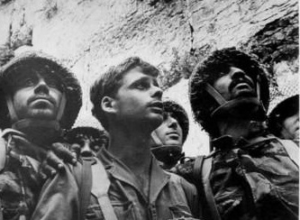 By Reut Cohen
B'nai Brith Canada
B'nai Brith Canada will serve as host of two festivals in celebration of Jerusalem Day this Sunday.
Jerusalem Day, which takes place each year on the Hebrew date of 28 Iyar, commemorates the reunification of Jerusalem after the Six Day War, which was fought in 196. It also marks the reestablishment of Jewish control over the Old City.
"In 1967, Jerusalem was once again reunited as the capital of the State of Israel," said Michael Mostyn, CEO of B'nai Brith Canada. "B'nai Brith is celebrating the significance of this event because Jerusalem is at the heart of Jewish prayer and the support of the Jewish community of Canada for Israel. Because it is no longer under Jordanian occupation, Jerusalem is a free and vibrant city where people of any background can travel and worship however they wish."
The GTA festival will take place in Thornhill from 10:00 to 5:00 at the Wood Valley Park of the Lebovic Jewish Community Campus and will provide entertainment and fun for the whole family, including a dodgeball tournament, bingo, basketball, a relay race and arts and crafts. Admission is free. B'nai Brith's Jerusalem Day celebration is being held in conjunction with Na'amat Canada Toronto and its annual Israel Day festival.
There will also be a carnival in Montreal's Irving Singerman Park from 11:00 AM to 3:00 PM.
More info can be found on B'nai Brith's Facebook page.
Check out pictures from our Winnipeg Jerusalem Day celebration here.