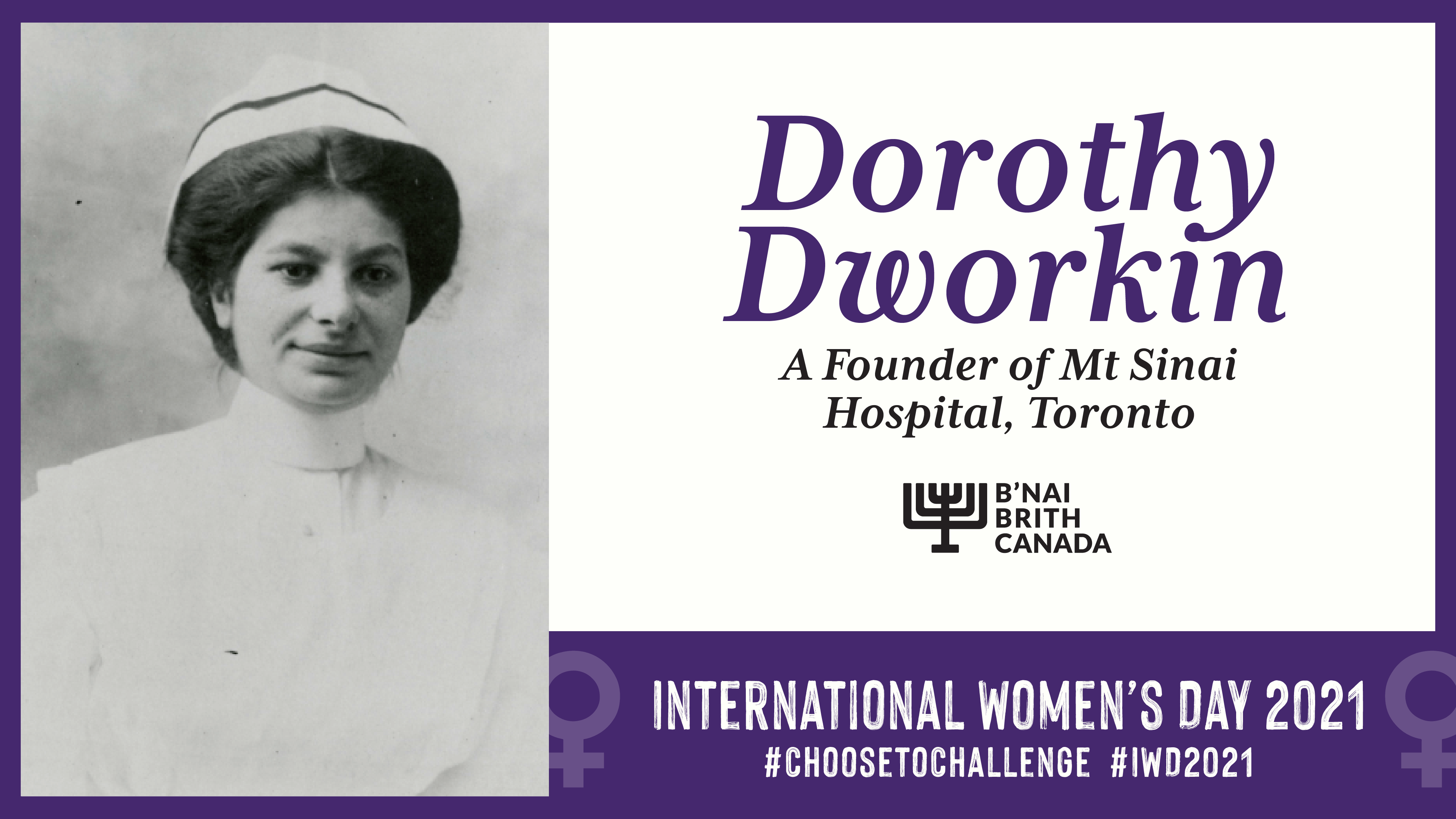 Today marks International Women's Day – a day to recognize and celebrate the achievements that women worldwide have made throughout history and continue to make each and every day.
On this occasion, B'nai Brith Canada is honouring Dorothy Dworkin – who was truly the kind of incredible woman this day honours. Dorothy was so many things to so many people, including wife, mother, nurse, activist, philanthropist and a founder of Toronto's Mount Sinai Hospital.
A Jewish immigrant from Latvia, Dorothy studied nursing and midwifery in the United States before returning to Toronto, where she worked tirelessly in service of the Jewish community in many ways.
On International Women's Day, we should all take a moment to reflect on the legacy of women such as Dorothy Dworkin, as well as women everywhere who have triumphed even in the face of adversity and helped make our world a better place for all.
Watch our video to learn more about Dorothy and her incredible life and legacy!