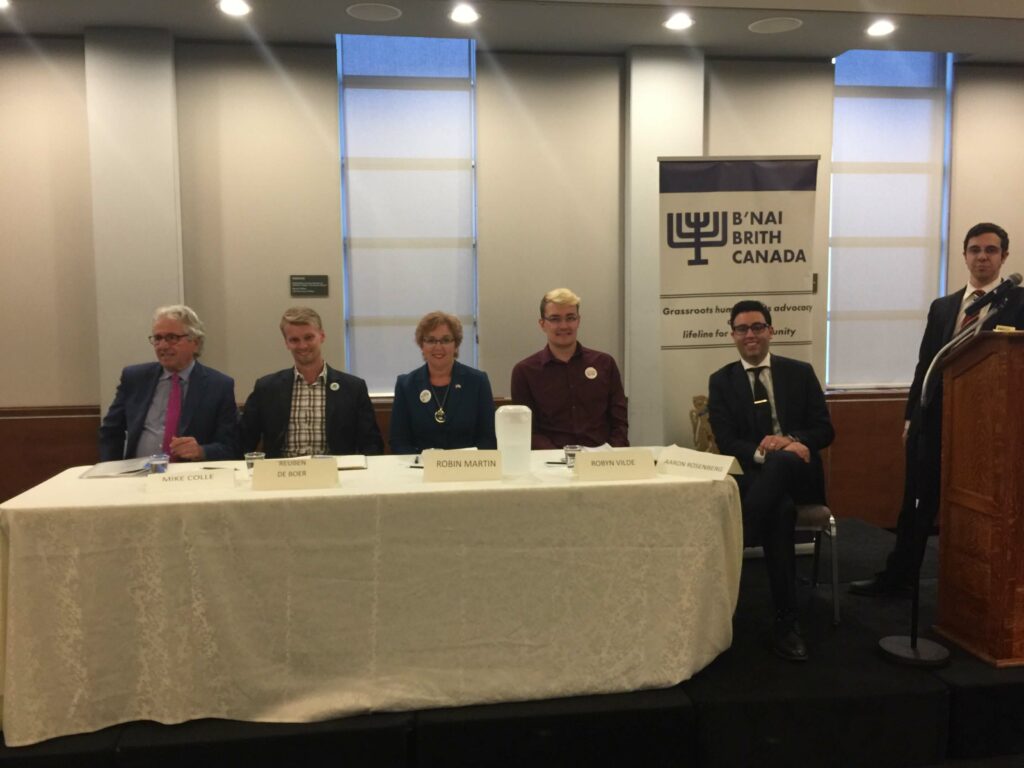 May 24, 2018
By Violet Levin
Government Relations Associate
B'nai Brith Canada
TORONTO – Political candidates from all four leading parties arrived at Shaarei Shomayim Synagogue in Toronto Tuesday for an Ontario election debate organized by B'nai Brith Canada.
Lawrence-Eglinton riding candidates Mike Colle (Liberal), Reuben DeBoer (Green), Robin Martin (PC), and Robyn Vilde (NDP) engaged in a great debate moderated by Robins Appleby LLP lawyer Aaron Rosenberg.
Around 80 people were in attendance.
Thank you to everyone who arrived at the Shaarei Shomayim synagogue in the riding of Eglinton-Lawrence for the first of three debates that B'nai Brith is hosting this week! Let the debating begin!#onpoli #OntarioDecides #OntarioVotes pic.twitter.com/egU9fifb92

— B'nai Brith Canada (@bnaibrithcanada) May 22, 2018
The debate was one of three in the run-up to the June 7 provincial election, with discussions framed around issues that affect the Jewish community. Candidates debated issues such as hate crimes in the community, affordable housing options, initiatives to assist people living with disabilities, and antisemitism on university and college campuses.
With all the candidates recognizing that antisemitism has been on the rise as supported by B'nai Brith's 2017 Annual Audit of Anti-Semitic Incidents, there was a unanimous recognition that steps must be taken to address racism and antisemitic events, with many candidates recognizing the need for new and more effective policy.
Candidates debated the significance of cutting off support to groups that support the boycott, divestment and sanction (BDS) movement, especially in the context of their presence on campus and their contribution to a culture of antisemitism on campus. Colle supported the provincial legislature condemning BDS, calling the movement "insidious" and one that comes out of ignorance. DeBoer also strongly stated that, "GPO leader Mike Schreiner absolutely does not support the BDS movement."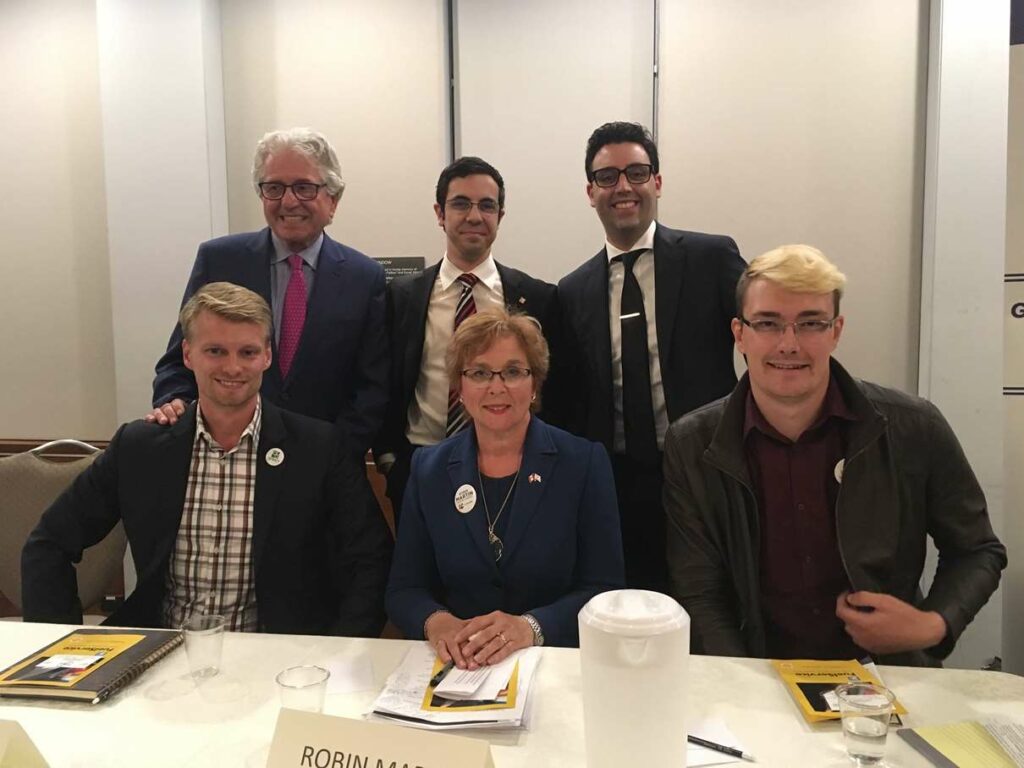 All candidates understood the significance of allowing such groups to continue, with Martin pointing out that, should movements like BDS be allowed to continue, democracy could be hurt in a very profound way.
The candidates engaged eloquently with the issues, offering solutions and alternatives to address current shortcomings. After the debate, audience questions were answered, offering more insight to each candidate's position on certain issues.
B'nai Brith also hosted a debate in the riding of Thornhill Wednesday at the Chabad Flamingo Synagogue and will host one tonight, May 24, at Beth Tikvah Synagogue.
Closing statements from the candidates https://t.co/cghf7kM41x

— B'nai Brith Canada (@bnaibrithcanada) May 24, 2018
For more information, click here.