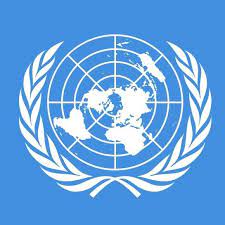 April 5, 2022
OTTAWA – Canada's Ambassador to the United Nations has expressed doubts about the newly formed "Commission of Inquiry on the Occupied Palestinian Territories" of the UN Human Rights Council (UNHRC).
"Canada shares some of the concerns expressed in your letter… regarding the Commission's scope, unprecedented ongoing nature, and budget in numerous settings," Bob Rae communicated through an office associate. Ambassador Rae was responding to B'nai Brith Canada's letter urging reform of the UNHRC and removal of the Commission of Inquiry's highly biased Chair, Navi Pillay.
B'nai Brith pointed out that current United Nations rules have facilitated the election to the UNHRC of some of the world's worst human-rights abusers.
The UNHRC has championed the agenda of those states and ignored their glaring major human-rights abuses, while continually obsessing over Israel. B'nai Brith also urged Rae to raise objections to Pillay's appointment as Chair of the Commission, citing her long track record of expressing public disdain for Israel.
"B'nai Brith finds it beyond belief that the UNHRC could appoint Navi Pillay as a supposedly impartial chair for this inquiry when she has for years been accusing Israel of just about every crime possible," said Marvin Rotrand, Director of B'nai Brith's League for Human Rights. "In fact, she admits to having signed a petition to boycott Israel. Jurists are supposed to embody impeccable impartiality. Even a hint of bias should be enough to cause an honourable jurist to recuse herself."
"Israel has publicly refused any interaction with the Commission of Inquiry, citing many of Pillay's statements against Israel, some made only weeks before her selection as Chair," said Michael Mostyn, B'nai Brith's CEO. "Pillay needs to be removed, and the Commission's open-ended fishing expedition is unacceptable and should not be subsidized with Canada's UN fees."
The situation has become even more surreal the past days with the UNHRC naming Francesca Albanese as Special Rapporteur on Palestine. In 2021, Albanese moderated an event entitled "Israeli Apartheid Exposed." In past interviews, Albanese had admitted that she had hesitated to take on a project about Palestinian refugees as her "deeply held personal views could compromise her objectivity." Yet she declared no conflict in accepting the Special Rapporteur position.
At Rae's suggestion, B'nai Brith also has enlisted the aid of Canada's mission in Geneva, where the Human Rights Council meets. B'nai Brith also has filed its own formal complaint against Pillay, with Federico Villegas Beltran, the President of the UNHRC.