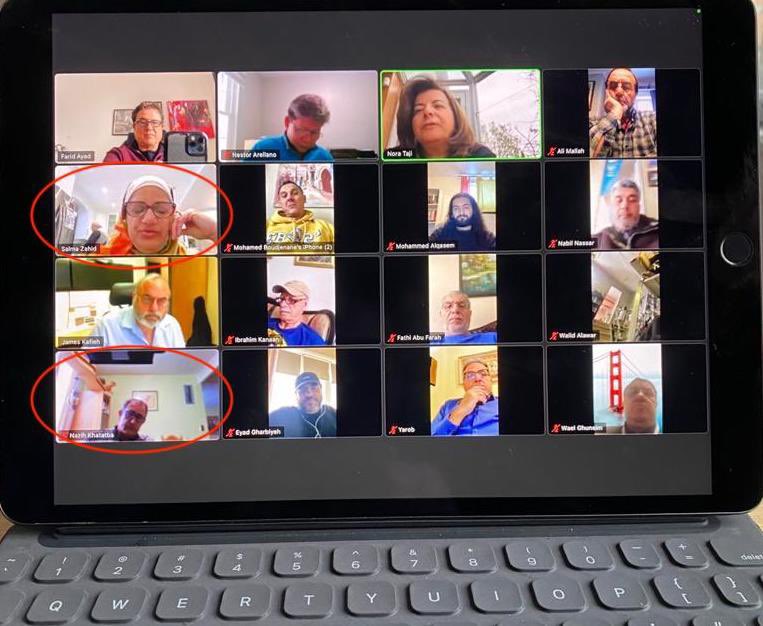 Dec. 2, 2022
OTTAWA — B'nai Brith Canada is calling on Salma Zahid, Member of Parliament for Scarborough and Chair of the Canada-Palestine Parliamentary Friendship Group, to definitively and by name disavow Holocaust-distorting Meshwar Media newspaper and its editor Nazih Khatatba, in light of her ongoing and numerous encounters with the publication.
Yesterday, there was significant coverage of Khatatba's presence at an event on Parliament Hill. Khatatba has engaged in numerous forms of antisemitism over the years, recently celebrating the killing of a Canadian teenager in a terrorist attack in Jerusalem.
Zahid has her own history with Meshwar Media. In 2019, the media reported that Zahid agreed to stop advertising in Meshwar Media after being notified of its toxic content by B'nai Brith. Khatatba also participated in a 2020 Zoom call hosted by Zahid when she assumed the Chair of the Friendship Group.
Numerous Members of Parliament who were at the event have since disavowed Khatatba. However, while Zahid issued a statement against antisemitism and "discrimination based on faith," she did not renounce or distance either herself or the Friendship Group from Meshwar Media and Khatatba.
"Considering her ongoing history of association with Khatatba, Salma Zahid has a special obligation, particularly in her capacity as Chair of the Canada-Palestine Parliamentary Friendship Group, to reject Meshwar Media and its publisher by name," said Michael Mostyn, Chief Executive Officer of B'nai Brith Canada. "Additionally, Zahid owes it to the public to better explain through what channels Khatatba gained access to the event on Parliament Hill. Zahid must commit her Friendship Group to end all association with those who distort the Holocaust and pursue antisemitic agendas.
"If Zahid is unable to do the bare minimum and disavow Holocaust-distorting media attending her Friendship Group events, we consider her unqualified to serve as Chair."