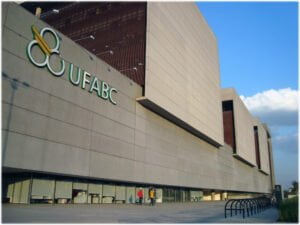 By Jordan Zaitchik
B'nai Brith Canada
It's nice to see some universities actually applying some 'higher learning.'
The Federal University of ABC in the Brazilian region of Sao Pualo came to its senses when it removed a course that had been planned for the purpose of teaching Zionism as a racist ideology comparable to apartheid and Nazism.
The university apologized for a job posting on July 14, according to Times of Israel. The university was looking for an instructor to teach a race and ethnic relations class on "Zionism, Nazism, and Apartheid" as racist ideologies. The following day, the university rector, Klaus Capelle, apologized for the insensitive post to Brazilian Israelite Confederation President Fernando Lottenberg and Executive President Ricardo Berkiensztat.
Lottenberg met with Brazilian Minister of Education, Mendonca Filho, to discuss the posting. Filho said that he was "surprised and upset" by the post, adding that the comparison of Zionsim to Nazism was "absurd."
The course has been adjusted as of the Friday meeting.
The university released a statement saying, "The modification corrects part of the notice, which, in an inappropriate way, treated in the same context political regimes and historical facts that are very different."
Officials also discussed the possibility of reaching out to the Jewish community to strengthen ties and develop a more pluralistic debate on Middle East issues. The officials also mentioned the school's desire to partner with Israeli universities on topics such as water, physics and science.
Despite the corrected posting, the university continued to support the comparison.
"The amending of the text does not eliminate the need to debate the complex and controversial political and historical subjects involved," the statement read. "ABC Federal University backs freedom of press, thought and expression, which must underpin this discussion."
This convoluted statement is a prime example of the ambiguous position Jewish people are put in in academia, a historical lesson in compassion and a political target.