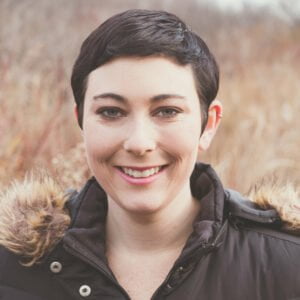 Last week, the University of California, Riverside's student government voted in favour of removing Sabra-brand hummus from the school's food services. The resolution had support from the campus organization Students for Justice in Palestine (SJP).
Of course, this is a part of a larger movement meant to isolate and demonize Israel on campus: the boycott, divestment, and sanctions (BDS) movement. Mind you, Sabra Hummus isn't manufactured in Israel. It's partially owned by Strauss, an Israel-based company that has, in the past,  publicly supported the Israel Defence Forces. All semantics aside though, if SJP's goal is peace in the Middle East (as it should be, at least), one has to wonder: how exactly does eating less hummus accomplish that?
Conceptually, I understand the thought process. Anti-Israel activists and BDS supporters claim that by supporting companies based in Israel, you directly contribute to the dire living conditions most Palestinians are subjected to.
However, these same naysayers who staunchly support an academic and cultural boycott of Israel also agree that a two-state solution is the only answer to the Israeli-Palestinian conflict.
Unfortunately for them, the two can't go hand-in-hand.
Because Israeli #hummus is bad for peace, apparently. @Sabra, meanwhile, has confirmed it has no political leanings. https://t.co/sCpcVPeYRc

— B'nai Brith Canada (@bnaibrithcanada) February 6, 2017
Boycotts against Israel – particularly, cultural boycotts against average Israeli civilians – imply that Israel alone is responsible for the ongoing conflict, which is blatantly untrue. Both sides have contributed to the conflict, so both must be held accountable. And if both sides are not starting on equal footing when they meet for negotiations, the chances of a peaceful solution become significantly smaller.
It also seems likely that as BDS gains more momentum, the stronger it becomes, the more emboldened leaders like Palestinian Authority President Mahmoud Abbas will be, and the more he and other Palestinians will continue to reject Israel's compromises and actually attempt to resolve the conflict. If Palestinians feel like they have popular support worldwide, Abbas may be privy to making even more demands at the bargaining table, pushing a solution that much further away (like the most recent time in 2008 when he rejected a two-state offer by former Israeli Prime Minister Ehud Olmert).
If students in California want to stop eating Sabra hummus (which is fine, as the administration will not enforce the student resolution and continue to carry the brand), it can be perceived that they believe that only Israel is at fault, and that Palestinian terrorism, incitement to violence, and a refusal to accept its Jewish neighbours are not in fact the biggest obstacles to the peace process.
To these students, to these proponents of a boycott movement that they may not fully understand, I say, if you want to boycott Sabra and SodaStream, why stop there? Why not boycott everything else coming out of Israel too? Did you know that Waze, Wix and Drippler (to name a few) are all made in Israel? Better delete them off your smartphone. And speaking of, did you know that chip technology for smartphones was created in Israel, and that major companies like Google, Intel, and Apple all have R&D centres there? I'm sure you won't miss your phones and laptops though.
Or how about the new breakthrough based on Israeli research that has the potential to stop the spread of melanoma? Or the Alzheimer's breakthrough or potential cure for AIDS developed by Israeli scientists? You're probably not going to want to research and/or learn from these advancements.
After all, you wouldn't want to support a terrible "apartheid regime of oppression" by supporting Israeli researchers. Right?
Sara McCleary has written extensively on a wide range of topics while working as a news reporter and freelancer. She has also completed a master's degree in history, and further graduate work in interdisciplinary humanities.