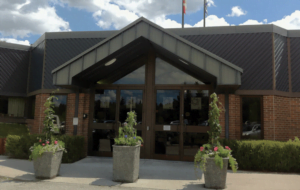 Feb. 28, 2017
By Daniel Koren
Media Coordinator
B'nai Brith Canada
The Calgary Jewish Community Centre was evacuated Monday evening after an unidentified person phoned in a bomb threat at approximately 5:45 p.m.
JCC staff members quickly followed emergency protocol and closed the building to ensure the safety of tenants and visitors to the building.
The Calgary Police Service arrived shortly after and swept the building. No suspicious items were found.
"Religiously-motivated crimes have no place in our society," said Ryan Bellerose, Western Canada Advocacy Coordinator of B'nai Brith's League for Human Rights. "Canadian lawmakers must be vigilant in finding the perpetrators of such crimes and charging them to the full extent of the law."
The JCC was open for business as usual on Tuesday.
In Ontario, York Regional Police emailed B'nai Brith Canada Tuesday saying because of the current threats to the Jewish community across the U.S. and Canada, it has initiated increased patrols and presence at synagogues, Jewish community centres and institutions across York Region.
Last month, an unidentified suspect called in a bomb threat  to a Jewish community centre in London, Ont.