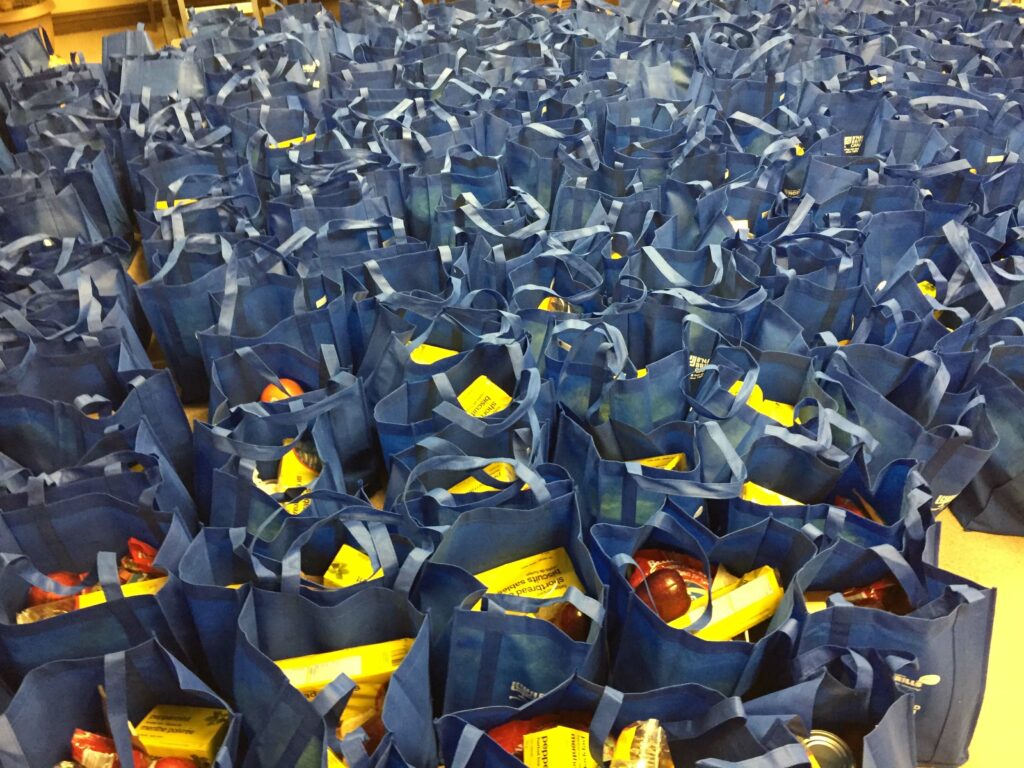 Feb. 28, 2018
By Tevy Pilc
Staff Writer/Researcher
B'nai Brith Canada
We at B'nai Brith Canada take enormous pride in being the oldest active Jewish community organization in Canada.
Above all else, our goal is to support our community, and one of the most effective ways of doing so is to provide avenues for Canadians to directly contribute to the wellbeing of our social fabric. For us, "People Helping People" isn't just an organizational mantra – it's a way of living a meaningful life.
That's why each year around the holidays, we prepare for our annual Food Bag program, a cornerstone of B'nai Brith's community services and initiatives. The program brings volunteers of all ages together to package and distribute food bags for the needy and our community's most vulnerable, including residents at B'nai Brith's affordable housing buildings.
This year, we packed over 900 bags full of food and other supplies to those in need across the Greater Toronto Area.
We are at @JustinsNoFrills this morning picking up some of the items for our #Purim Food Basket program! We'll be packing over 1,000 bags today to deliver to the needy! pic.twitter.com/hwaLS6scpe

— B'nai Brith Canada (@bnaibrithcanada) February 22, 2018
Prepping for @bnaibrithcanada #Purim food basket packing later tonight with 60+ volunteers w/ our COO Judy Foldes. We'll be delivering 1000 to the most needy this holiday! pic.twitter.com/SD4cSY2cHw

— Michael Mostyn (@MichaelMostyn) February 22, 2018
Wow! A big thanks to everyone who showed up last night to pack more than 900 #Purim Gift Bags to be given to the needy! A special thank you to the great students of @LeoBaeckDS pic.twitter.com/Uqfv2tqzfF

— B'nai Brith Canada (@bnaibrithcanada) February 23, 2018
@bnaibrithcanada Purim food baskets are already heading out the door. Thank you to all our amazing volunteers! pic.twitter.com/f9VJpBSHah

— Michael Mostyn (@MichaelMostyn) February 25, 2018
B'nai Brith Canada would like to thank our staff, sponsors, donors, partner organizations (including Circle of Care, United Chesed and Jewish Family and Child Services) and the countless volunteers that helped make this year's Food Basket Program a massive success. Chag Purim Sameach!