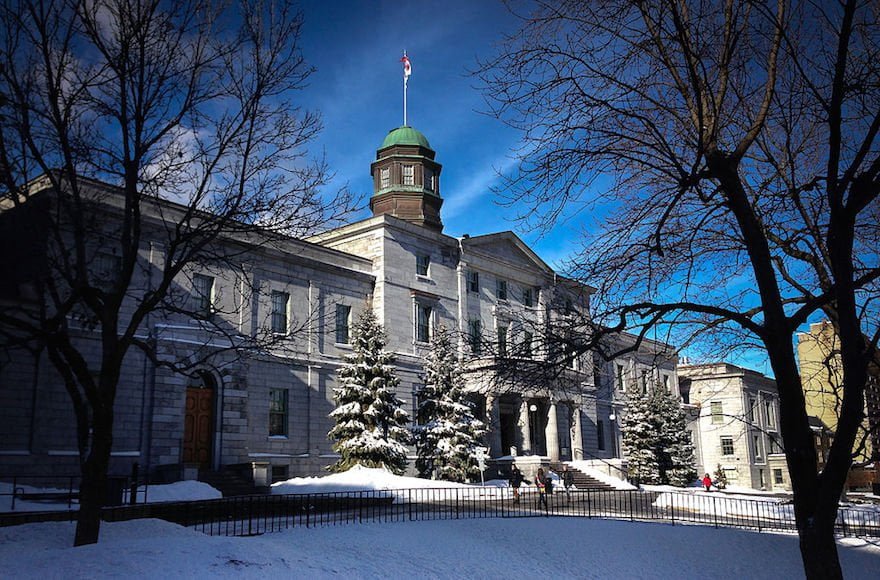 Feb. 6, 2018
By Aidan Fishman
Interim National Director of the League for Human Rights
B'nai Brith Canada
MONTREAL – B'nai Brith Canada is expressing its frustration after a McGill University report asserted that antisemitism played no role in the removal of Jewish student Noah Lew and two pro-Israel peers from student government in October.
The report, authored by former Student Ombudsperson Spencer Boudreau and commissioned by Principal and Vice-Chancellor Suzanne Fortier, concluded that the record "does not substantiate the notion that the vote was motivated by antisemitism."
However, Boudreau's report is lacking in many respects. Firstly, and contrary to the mandate that he received, Boudreau did not explicitly consider previous threats of violence against Jewish and pro-Israel students at McGill, including a call to "punch a Zionist today" by student politician Igor Sadikov in February of 2017. Sadikov was neither disciplined by the McGill administration nor immediately removed from his posts in student government, instead hanging on until he resigned two weeks later.
The report also ignored the fact that The McGill Daily, a student-funded campus newspaper, maintains a boycott of all content which promotes "a Zionist worldview."
Most importantly, Boudreau's report mischaracterized the discriminatory treatment of Lew as the product of "protests about Israel's policies." In fact, the students who voted to remove the Jewish director were not merely critics of Israel's policies, but rather supporters of the Boycott, Divestment and Sanctions (BDS) Movement, which is opposed to the Jewish State's very existence.
The Ottawa Protocol on Combating Antisemitism, to which Canada is a signatory, defines denial of Israel's right to exist or seeking its destruction as a form of antisemitism.
"Unfortunately, rather than seriously grappling with the issue of antisemitism at McGill, this report is a whitewash," said Michael Mostyn, Chief Executive Officer of B'nai Brith Canada. "The report does not present a full or accurate picture of the hostile atmosphere facing Jewish students at McGill, and inexplicably ignores the common definition of antisemitism used in Canada.
"While we are pleased that Lew and his peers were restored to their posts in January, the failure of this report to address the root causes means that a similar antisemitic incident can and probably will happen again."
A copy of Boudreau's report obtained by B'nai Brith states that it was completed on December 15th, 2017, but it was only released to the public by McGill on Tuesday. No explanation was given for the delay.
To read a full copy of Boudreau's report