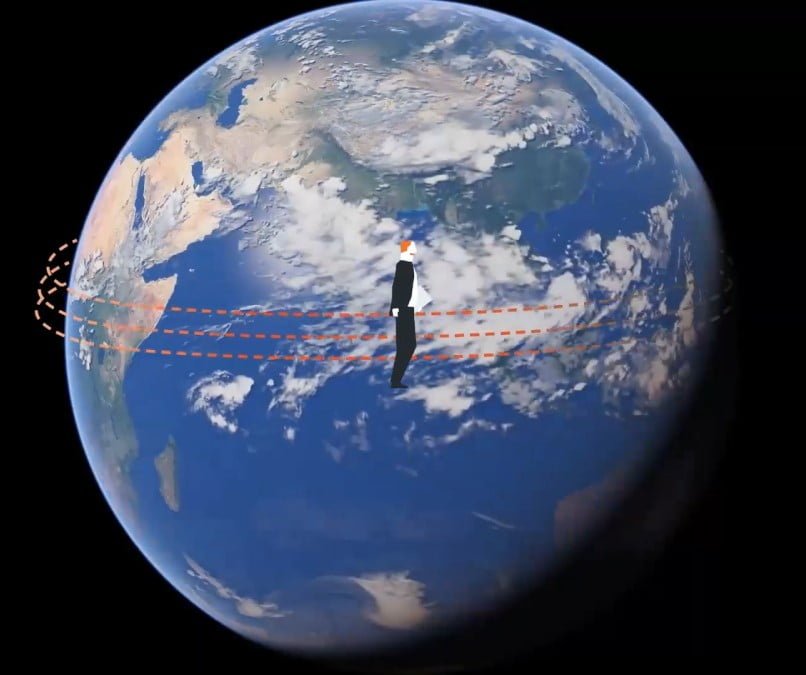 B'nai Brith Count-Up Clock For Terror Listing the IRGC (bnaibrith.ca)
CLIQUEZ ICI pour le Francais

July 18, 2022
OTTAWA— B'nai Brith Canada is launching a count-up clock in an effort to emphasize and measure the Federal Government's continued inaction in listing the Iran Revolutionary Guard Corps (IRGC) as a terrorist entity.
More than four long years have elapsed since the House of Commons passed a motion calling on the Government to designate the IRGC as a terrorist group.
On this day, the 28th anniversary of the AMIA Jewish Community Centre bombing in Argentina – orchestrated by the IRGC along with Hezbollah — B'nai Brith has emerged with an important illustration to help Canadians better comprehend the perplexing duration of the Government's failure to institute the aforementioned passed motion. The AMIA bombing left 85 civilians dead.

"As you will see in our visual, Bennie has walked around the world a mind-boggling 5.2 times since the motion passed," said Michael Mostyn, Chief Executive Officer of B'nai Brith Canada. "Just think about that delay. We find it astonishing.
"How much longer will it take the Government to fulfil its promised action to protect Canadians?"
Following the IRGC's 2020 shootdown of a Ukranian airliner that killed 176 passengers, including 55 Canadian citizens and 30 permanent residents, B'nai Brith filed a lawsuit against the Government for failing to list the IRGC, in its entirety, as a terrorist entity.  B'nai Brith's lawsuit remains ongoing.
This isn't politics, this is terrorism, and the Government must act immediately. To that end, we are petitioning the Government again.

"Our new count-up clock measures the amount of time squandered since Parliament passed the motion to list the IRGC as a terrorist entity and will continue to do so for as long as necessary," Mostyn said. "We encourage people to keep track of this absurd delay by periodically checking out our visual for updates on just how long this has continued. We also encourage our followers to share this release with as many of their friends and family as possible.
"B'nai Brith will never stop advocating for the victims of Iranian terror," Mostyn added.  "As we commemorate the senseless slaughter of civilians 28 years ago at the AMIA Community Centre, we call on Canadians of goodwill to reject the IRGC and demand the Government of Canada list it as a terrorist entity."
Canada classifies the Quds Force, a branch of the IRGC, as a terrorist entity — but not the IRGC as a whole. Canada makes no such artificial distinctions with respect to different parts of Hamas or Hezbollah, already listed as terrorist entities in their entireties. Unlike Canada, the United States lists the entire IRGC structure as a terrorist entity.