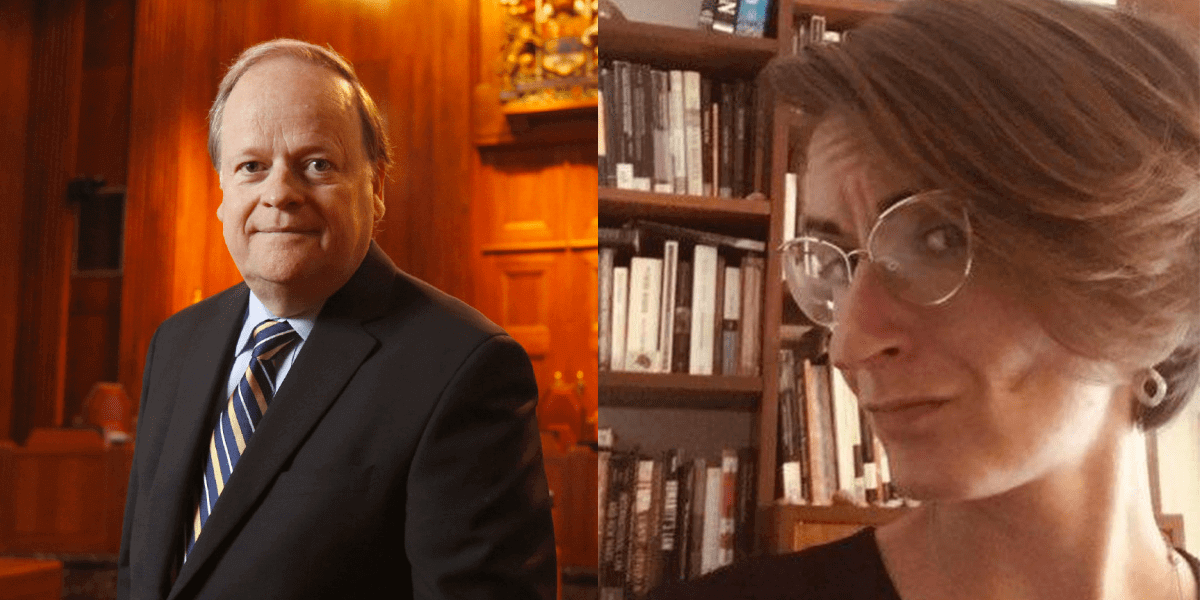 December 16, 2020
TORONTO — Thomas Cromwell, former Supreme Court of Canada Justice, has been appointed by the University of Toronto to inquire into the controversial events surrounding the decision not to hire Valentina Azarova as the head of the Faculty of Law's International Human Rights Program (IHRP).
Over the past few months, B'nai Brith Canada has been vocal in this matter. While almost all of the extensive media attention has focused on alleged outside pressure brought to bear on not hiring Azarova for this prestigious position, virtually no attention in media circles has been given to her professional and personal commitments, which would almost certainly negatively affect the IHRP, foremost its Jewish and other pro-Israel students whose freedom of speech would have been threatened.
Azarova's longstanding commitments amount not to impartial academic work but rather to an obsession with delegitimizing Israel, and to working with a variety of extreme anti-Zionist organizations including Al-Haq, which has ties to the Popular Front for the Liberation for Palestine (PFLP), listed as a terrorist entity in Canada.
B'nai Brith Canada has submitted a detailed report to the Cromwell inquiry. To read the submission, please click here:
Michael Mostyn, Chief Executive Officer of B'nai Brith Canada, explained: "We believe it's vital to draw attention to a side of this story that has somehow escaped the attention it deserves. How someone like Azarova, with a background of extreme hostility to Israel, was not only seriously considered by U of T Law's Search Committee to lead the IHRP, but was reportedly the unanimously chosen candidate to do so, cries out for a thorough airing."
Mostyn added, "Surely the pre-eminence of the University of Toronto demands far higher standards in hiring for the IHRP position than were apparently applied in this case."
Among the recommendations in B'nai Brith's submission:
The Review should find that the Search Committee, in considering the candidacy of Azarova, should have addressed the issues raised by her extreme one-sided history of seeking to delegitimize and demonize Israel, and her active and visible association with a multitude of virulently anti-Zionist organizations.
The Review should further find that, once the Search Committee proposed the candidacy of Azarova without addressing these matters, the University, when discontinuing her candidacy, should have definitely done so.
The Review should propose that the University adopt the IHRA working definition of antisemitism as a guide to the application of its policies on freedom of expression, freedom of speech and academic freedom, to assist the University in addressing situations of the sort the candidacy of Azarova presented.
Mostyn concluded, "We have confidence that, when the Cromwell inquiry has an opportunity to give careful attention to the issues addressed in B'nai Brith's submission, it will conclude that our recommendations should seriously be considered for adoption by the University to the benefit of both faculty and students, and to the overall standing of U of T itself."