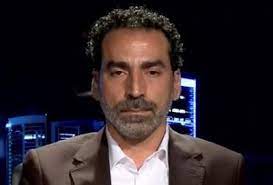 March 27, 2023
OTTAWA — B'nai Brith Canada is taking proactive action in a bid to ensure that the Federal Government acts promptly and firmly should it encounter another despicable situation such as the one that involved the disgraced Laith Marouf.
In Aug. 2022, outrage erupted after it was revealed that Marouf's Community Media Advocacy Centre (CMAC) received a $133,000 grant from the Department of Canadian Heritage despite his history of regularly tweeting hateful comments against Jews, francophones and Black Canadians.
The Federal Government subsequently cut ties with Marouf but acknowledged that it failed to recuperate the funds it issued to his organization. B'nai Brith's recommendations aim to ensure this situation does not repeat itself in the future.
In a submission to the Standing Committee on Canadian Heritage, B'nai Brith recommended the Government should:
publicly disclose any future breaches of its anti-hate and anti-racism agreements as soon as it becomes aware.
have a clause in all contracts with grant recipients that any breach of its anti-hate and anti-racism policies would require the recipient pay back the Government in full, regardless of whether funds were spent.
bar violators of anti-hate and anti-racism agreements from receiving future funding.
"Obviously, in retrospect, Laith Marouf never should have received funding from the Government in the first place," said Michael Mostyn, B'nai Brith Canada's Chief Executive Officer.
"Thorough due diligence would have shown that his hate warranted condemnation, not dollars. We expect the Government to ensure those receiving grants adhere to its anti-racism policies. Our recommendations provide guidance to the Government on the need to alert the public promptly should future serious violations occur. It will also allow for the recuperation of funds and suggests barring the violating recipient from receiving future tax dollars. We are confident our recommendations will enhance accountability and prevent future unacceptable scenarios."