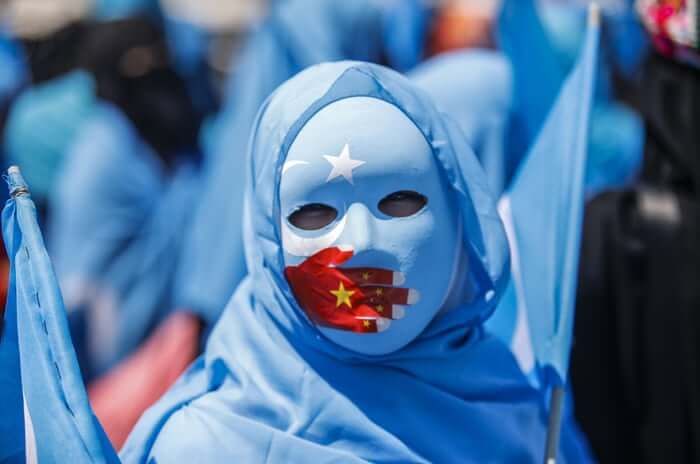 February 22, 2021
OTTAWA – B'nai Brith Canada commends the passage of a motion in the House of Commons today, declaring the persecution of the Uyghur People by the Government of China to be an act of genocide under intentional law.
The motion passed with 266 votes in favour and zero votes against, with support coming from all parties represented in the House. Foreign Minister Marc Garneau formally abstained on behalf of cabinet.
The Uyghur Muslims are an ethnic and religious minority found largely in China's Xinjiang province, and have faced persecution by the Chinese government for many decades. In mid to late 2020, clear evidence emerged of the construction of internment camps, reportedly holding one million people, being used to forcibly confine and abuse Uyghur prisoners – amounting to the erasure of their ethnic identity.
B'nai Brith has been working with the World Uyghur Congress and Uyghur Rights Advocacy Project, Canada to raise awareness of these atrocities within our country. We jointly held a public event last year shedding further light on this intolerable assault on human rights.
"As members of a community that has suffered genocide, we welcome Parliament's statement of intent against the horrors inflicted upon the Uyghurs," said Michael Mostyn, Chief Executive Officer of B'nai Brith Canada. "We hope to see concrete action from the Government of Canada to help bring about an end to these atrocities."
Beijing continues to hold Canadian Huseyin Celil, who was abducted by the Chinese government in Uzbekistan in 2006. Celil is an Uyghur human rights activist from China, jailed for promoting the human rights of his people.
In December, the International Criminal Court (ICC) announced that it would not advance a probe into the atrocities committed against the Uyghurs, despite overwhelming evidence as to their nature.
B'nai Brith Canada endorses a course of action that would see Canada vigorously pursue collective efforts to implement the sense of this motion, in concert with its close partners in the G7 and G20 and like-minded countries in the United Nations system. First and foremost, what is needed is an impartial international investigation that has full access to Xinjian and the Uyghur community in China to document what is happening.
B'nai Brith renews its call for the government of Canada to use its Magnitsky legislation, passed in 2017, to sanction key officials of the Chinese government for its horrific mistreatment of the Uyghur community. The legislation applies to authorities in any country complicit in "gross violations" of human rights or corruption. The legislation allows the government to freeze assets here belonging to the listed individuals, bar them from the country and prohibit Canadians from doing business with them.