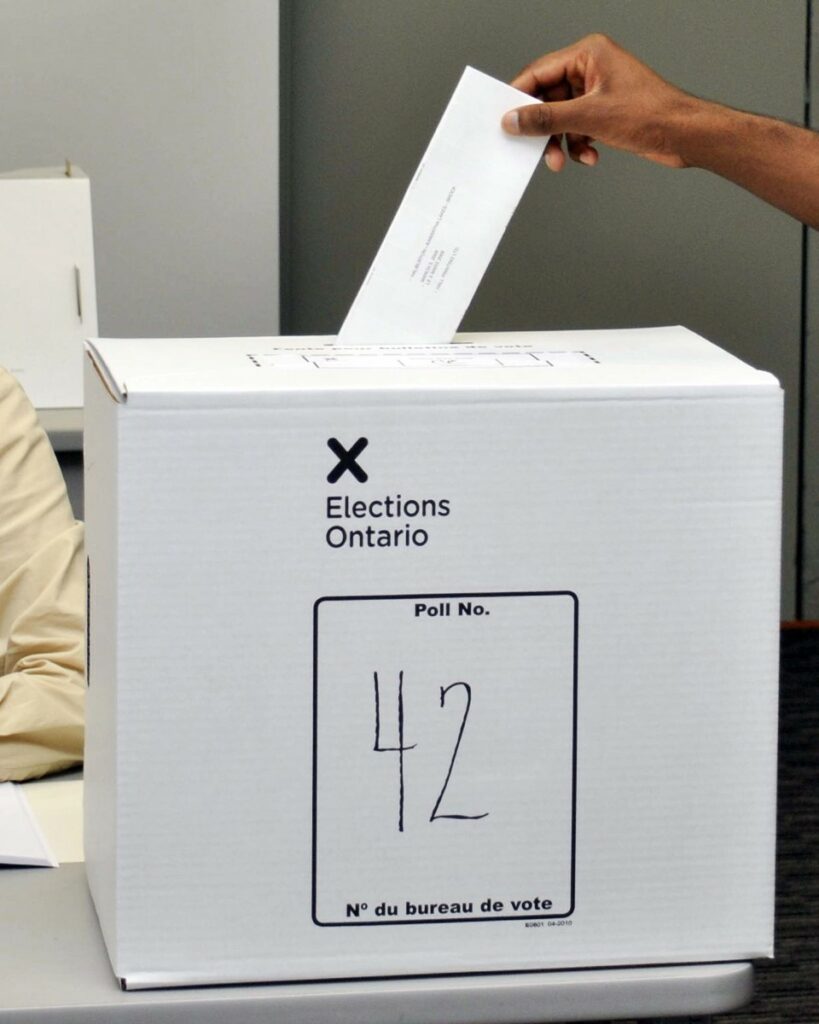 May 13, 2022
TORONTO – B'nai Brith Canada is inviting Ontario voters to take note of the responses given to election-survey questions it posed via email to the province's political parties.
These questions, answered by the Ontario Progressive Conservatives and the Ontario New Democratic Party but not by the Ontario Liberal Party, relate to issues important to the public at large and the Jewish community specifically.

In line with our past practices for federal and provincial elections, B'nai Brith sent its survey only to parties offering candidates in 75% of the provincial seats and polling 7.5% or higher in at least two recent public polls.
"Ontarians choose their next provincial Government June 2, and we want to ensure that voters are able to make informed choices," said Michael Mostyn, B'nai Brith Canada's Chief Executive Officer. "We've asked tough questions to the parties concerning issues of specific importance to the Jewish community and concerning issues that affect all voters, Jewish and non-Jewish alike. These issues include housing, transit and taxes. We've asked the parties to be very clear on their intentions on all the subjects we raised with them."
The survey notes that Ontario adopted the International Holocaust Remembrance Alliance's definition of antisemitism and asks each party what its plan would be to apply it to government departments, the Ontario Provincial Police and municipal law-enforcement agencies.
B'nai Brith also cited an alarming uptick in antisemitic incidents on Ontario's campuses and asked the parties how they would effectively combat antisemitism at universities and colleges.
The parties were also asked whether they would augment police-department resources to combat hate crimes aimed at Jews and other religious and racial minorities.
The survey included several general questions such as the one noting that Ontario public transit operators have among the highest fares in the country and invited the parties to explain how they would address the issue. B'nai Brith also noted that Toronto had recently overtaken Vancouver as the most expensive housing market in the country. The parties were asked to indicate how they would promote housing affordability and new housing starts.
B'nai Brith is, of course, strictly non-partisan and does not edit responses received from election surveys of parties.
"We post them as received and allow the readers to make up their minds," said Marvin Rotrand, National Director of B'nai Brith's League for Human Rights. "Jewish voters have taken note of our 2021 Audit of Antisemitic Incidents, which showed a record number of incidents targeting Jews in Canada. While Ontario's numbers declined and stand in contrast to other provinces, the Jewish community is seeking solutions from the parties to eradicate vandalism, violence and harassment aimed at Jews."
Jews comprise 1.25% of Canada's population but, according to Statistics Canada, were the target of 61% of all police reported hate crimes and incidents aimed at religious minorities in 2020.