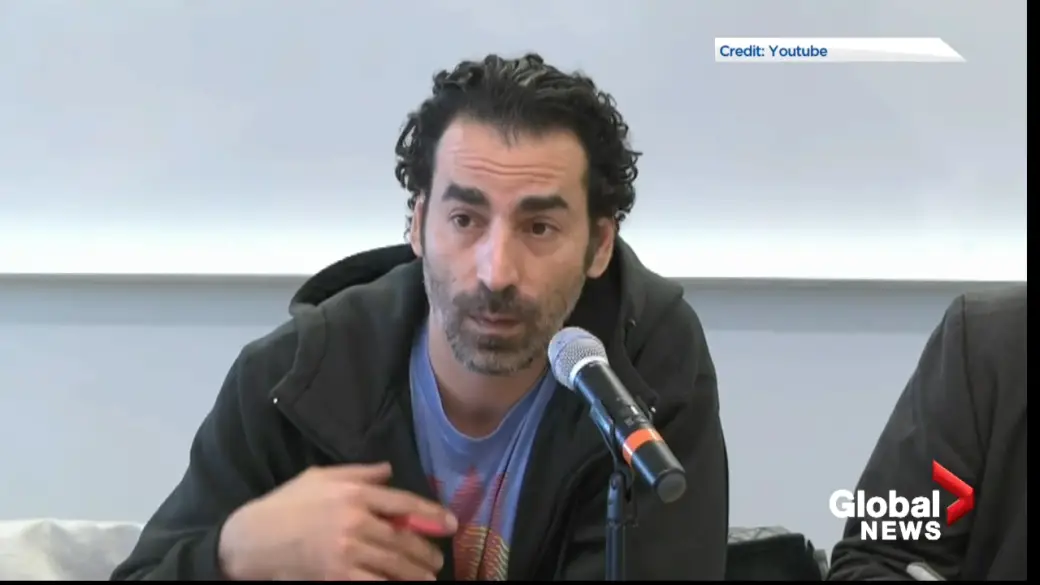 Feb. 13, 2023
MONTREAL – B'nai Brith Canada is advocating for the Quebec Government to charge notorious "anti-racist consultant" Laith Marouf with wilful promotion of hate.
Marouf has been widely exposed in the media for regularly tweeting hateful comments against Jews, francophones and Black Canadians.
Scandal erupted last August when it was revealed that Marouf received more than $133,000 from the Department of Canadian Heritage. The Federal Government's decision to fund his Community Media Advocacy Centre (CMAC), despite Marouf's history of antisemitism and bigotry, resulted in outrage across the political spectrum.
Marouf referred to Jews as "loud mouthed bags of human feces" and described Zionists as "white supremacists." He frequently and vulgarly bashed the world's sole Jewish state while calling for its destruction.
But Marouf's hatred extended beyond Jews. He expressed regret that too few Americans were killed in Vietnam and denounced Canada as a racist colonialist society. Marouf also tweeted that French is an "ugly language," French-speakers have "IQ less than 77" and used the anti-Francophone slur "frogs" no less than six times. He reiterated his contempt for "Apartheid" Canada and insulted Black Canadians.
The Government subsequently issued an apology and cut funding to Marouf's CMAC. It also pledged in a letter to B'nai Brith that it would take steps to ensure no hateful individuals received future funding. It acknowledged that his statements were "antisemitic, hateful and xenophobic."
"While we appreciate the Government's rejection of Marouf and commitment to scrutinizing future grant-receivers, more must be done," said Michael Mostyn, Chief Executive Officer of B'nai Brith Canada. "Marouf's hateful posts against various groups based on immutable characteristics is a clear violation of the Criminal Code. We want to see him criminally charged, Canadians must forcefully reject this hate."