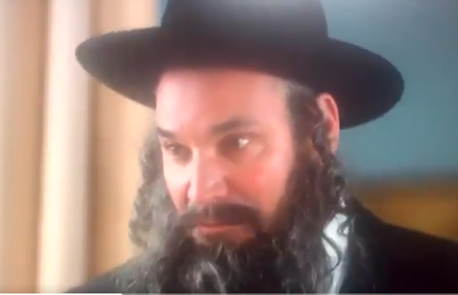 February 24, 2021
TORONTO – B'nai Brith Canada is calling on the producers of a Canadian medical drama series to apologize and take action for inaccurate and offensive stereotypes against Hasidic Jews in a widely-distributed episode of their show.
In Episode 8, Season 1 of Nurses, produced by Toronto's ICF Films, Entertainment One and Corus Entertainment, a young Hasidic man and basketball player named Israel suffers a serious leg injury. He is told by hospital staff that a bone graft from a corpse is his only hope for recovery, at which point he refuses. The character's father then objects to the prospect of receiving a graft from "goyim," non-Jews, a woman or an Arab.
TO SEE THE DISTURBING CLIP IN QUESTION, CLICK HERE
In actuality, when a Jew receives a graft or organ donation from the dead, under Jewish law, the fact that the donor may be a non-Jew, a woman, an Arab or even a fellow Jew is irrelevant. According to traditional Jewish law, saving a life takes precedence over all other considerations and religious commandments.
B'nai Brith's view is that this inaccurate plot line perpetuates false and dangerous antisemitic stereotypes about Jews – Hasidic and Orthodox Jews in particular – hating women, Arabs or non-Jews in general. The organization has written to three companies responsible for producing the show, demanding an apology, a factual correction and the removal of the impugned episode until changes can be made.
Nurses has recently received more interest and scrutiny due to being broadcast by NBC in the United States.
"The disturbing stereotypes present in this episode of Nurses are deeply damaging to Jews, especially Orthodox practitioners," said Michael Mostyn, Chief Executive Officer of B'nai Brith Canada. "We call on the producers to act responsibly and take accountability for this outrage.
"All of this could have been avoided if producers had thought to consult members of the Orthodox Jewish community before depicting them in this false and slanderous light."
B'nai Brith's Audit of Antisemitic Incidents for 2019, the latest year with full data, bore witness to 2,207 acts of violence, vandalism and harassment against Canadian Jews in 2019, the highest number on record and an 8% increase over 2018.
The past two years have also seen an unprecedented wave of attacks on Orthodox Jews, especially Hasidic Jews in the New York area.