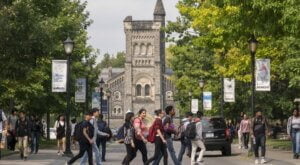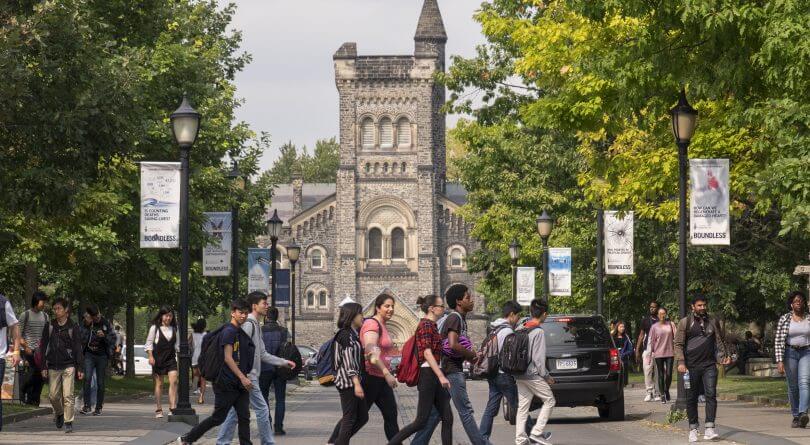 April 8, 2022
TORONTO – B'nai Brith Canada is highly disappointed in a University of Toronto report about how the school plans to respond to the ongoing and serious antisemitism woes on its campus.
The University's Antisemitism Working Group (AWG) recently released its long-awaited Final Report on addressing antisemitism on campus following years of pressure from Jewish organizations, students and faculty. Clearly, the situation is grave and needs to be addressed immediately.
B'nai Brith Canada has now released a highly detailed and critical analysis of the AWG Final Report. Our analysis outlines the serious flaws in the AWG approach.
To read the report, please click here.
Key findings of B'nai Brith's analysis, entitled "One Step Forward, Three Steps Back: Hatred, Apathy, and Antisemitism at the University of Toronto," include:
1.      The AWG's consultation process was biased and incomplete;
2.      The AWG's Final Report has rejected the International Holocaust Remembrance Alliance (IHRA) definition of antisemitism and has refused to define antisemitism at all;
3.      The AWG's Final Report does not fundamentally attempt to confront or eliminate antisemitism at U of T;
4.      The AWG's Final Report refuses to address any of the grievous antisemitic incidents that have transpired since 2015;
5.      U of T already has the necessary infrastructure in place to efficiently address any antisemitic incidents that arise on its campuses, but has excluded Jewish students and/or staff members from the framework established in its administration of equity and hate-related incidents.
6.    The AWG's Final Report rejects the historic plight of the Jewish people and repudiates the notion that antisemitism is at all an ancient or unique species of hatred.
Michael Mostyn, B'nai Brith Canada's Chief Executive Officer, previously cautioned in our response that "our government should be extremely concerned the University of Toronto has failed to properly address the numerous allegations of antisemitism on its campus in this deeply flawed report."
He added: "The University of Toronto enjoys existing policies and mechanisms to investigate and discipline faculty, staff, and students who engage in discriminatory behaviour. If it does not, then the policies themselves are rendered meaningless. If it does, but does not enforce them, they are rendered equally meaningless."
In June, 2020 B'nai Brith Canada published its landmark report, Confronting Antisemitism at the University of Toronto: A Path Forward. In that report, B'nai Brith rigorously analyzed the numerous antisemitic incidents that have transpired at U of T. The University already possesses all the policies and structures that are necessary to effectively combat antisemitism on its campuses but it has consistently refused to abide by its own regulations and, instead, has permitted antisemitism to exist and re-entrench itself throughout the school.
The AWG Final Report has left the University's Jewish students and faculty members, as well as Canada's Jewish community, without any assurance they are welcome and safe on campus.
To read the report, please click here.